Unprecedented rapid strengthening of Hurricanes Harvey, Irma, Jose and Maria left scientists stumped.
They now predict that this is the "new norm" in 'superstorms'.

[BTW, READERS IN THE U.K, "Maria and Hurricane Lee could merge and HIT UK"
THE REMNANTS of Hurricane Maria are heading towards Hurricane Lee over the Atlantic and on towards Britain, the latest NOAA maps show.]
Volcanoes rumbling across the globe, AS SHOWN IN THIS MAP FROM YESTERDAY, some in Japan threatening nuclear power plants.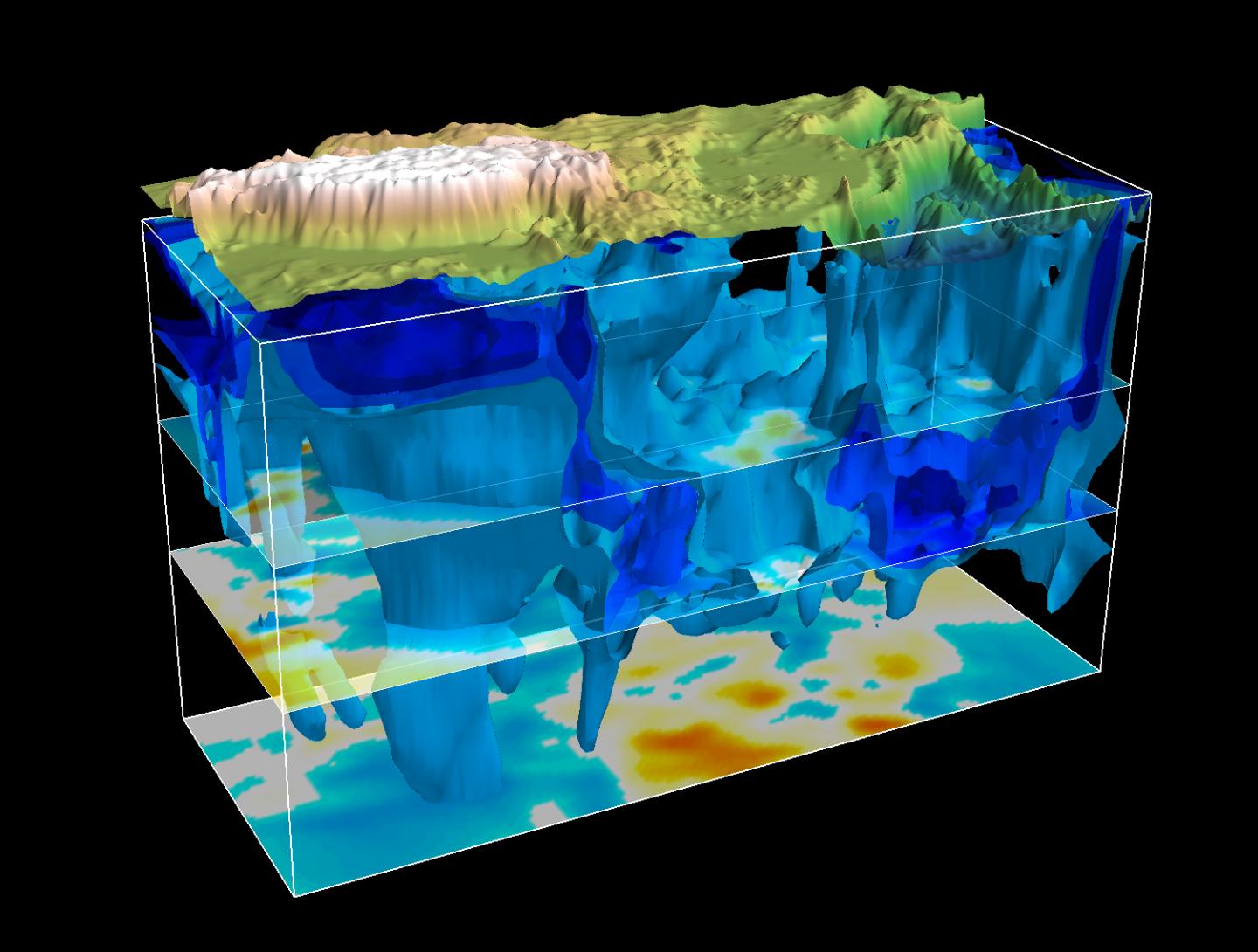 Above: Incredible underground rapidly moving "colossus" imaged beneath the Tibetan Range.


THE EARTH SEEMS VERY RESTLESS OF LATE.
There are 34 major-erupting active volcanoes as of 09/27/2017.
46 other volcanoes are currently showing minor to moderate activity with major eruptions possible at any time.
That's a total of 80, or 50%, of the 160 volcanoes that have erupted in the past decade.

A UNIVERSITY OF SOUTH FLORIDA STUDY REPORTED IN
AUGUST OF 2011 THAT...
"The Frequency of Volcanic Eruptions Is on the Rise"

The study spanned the last 7,000 years.

Their findings, published this month in the journal Geology, provide a basis for assessing and planning for the risk of future eruptions.
The team, from Leeds University and the University of South Florida, determined the likelihood of volcanic ash impacting Northern Europe is at least 16 percent per decade, a rate based on geologically preserved evidence. Because some eruptions are too small to leave detectable ash deposits — but still large enough to pose a danger to aircraft — the actual rate is very likely higher, the researchers determined.
The study is the first comprehensive compilation of sedimentary and historical records of ash-fall events in northern Europe spanning the past 7,000 years. Scientists from USF worked with researchers at the University of Leeds and Queen's University Belfast in Northern Ireland in analyzing ash layers in peats and lake sediments from northern Europe.
The complete paper can be read <here>.

"The Smithsonian National Museum of Natural History calculates that there are currently about 20 volcanoes actively erupting while you're reading these words.
About 50-70 volcanoes have erupted over the course of the last year, and 160 have erupted during a single decade.
There are 550 volcanoes that have been active in all recorded history, and geologists have located an additional 1300 volcanoes that have erupted in the last 10,000 years.
But most of the actively erupting volcanoes are on the deep sea floor, where nobody is there to measure them.
If you assume that 3/4 of all eruptions were underwater volcanoes, you get a total of about 6,000 volcanoes that have erupted worldwide in the last 10,000 years.
So that's the best estimate of how many many volcanoes there are."

UPSWING IN EARTHQUAKE ACTIVITY WORLDWIDE.
A list of significant earthquakes during the 21st century, listing earthquakes of magnitude 7 and above, or quakes which caused fatalities.
- 31 IN 2001
- 37 IN 2002
- 40 IN 2003
- 39 IN 2004
- 29 IN 2005
- 26 IN 2006
- 30 IN 2007
- 40 IN 2008
- 32 in 2009
- 38 in 2010
- 37 in 2011
Number of magnitude 5.0 or greater Earthquakes Worldwide for 2002–2011
Year 2002 2003 2004 2005 2006 2007 2008 2009 2010 2011

Total 1310 1358 1672 1844 1865 2270 1948 2057 2136 2495

HOWEVER, 2011 SAW A RECORD NUMBER OF GREATER THAN 4.0 QUAKES, A TOTAL OF 15,798.

IN 2012 (Only quakes greater than 5.0 magnitude were counted)
1558

IN 2013 (Again, only 5.0 and above were counted)
1546

IN 2014
9.0+ 0
8.0−8.9 1
7.0−7.9 11
6.0−6.9 144
5.0−5.9 1577
4.0−4.9 14,941

IN 2015
9.0+ 0
8.0−8.9 1
7.0−7.9 18
6.0−6.9 124
5.0−5.9 1,413
4.0−4.9 13,239

IN 2016
9.0+ 0
8.0−8.9 0
7.0−7.9 16
6.0−6.9 127
5.0−5.9 1,507
4.0−4.9 12,771

THROUGH MID-SEPTEMBER, 2017
| | |
| --- | --- |
| | |
| 8.0−8.9 | 1 |
| 7.0−7.9 | 4 |
| 6.0−6.9 | 70 |
| 5.0−5.9 | 1,070 |
| 4.0−4.9 | 6,434 |

[SOURCE FOR EARTHQUAKES, USGS "SHAKE MAP" DATA]

A LITTLE-KNOWN SEISMIC HOT-SPOT.
Sept. 27, 2017
Northern New Jersey, which straddles a significant ancient crack in the earth's crust known as the Ramapo Fault, recorded 16 earthquakes last year, an unusually high number for the area.
It had been relatively quiet this year, until geologists recorded a 1.3 magnitude quake on Saturday afternoon in Morris Plains.

The Ramapo fault, Gates said, is the longest in the Northeast and runs from Pennnsylvania through New Jersey, snaking northeast through Hunterdon, Somerset, Morris, Passaic, and Bergen counties before coming to an end in New York's Westchester County, not far from the Indian Point nuclear power plant.

The small area, Gates said, is considered the most seismically active region east of the Mississippi based on data gathered since 1974, when seismographs were installed.
"I'd be willing to bet that you'd have to go all the way to Canada and all the way to South Carolina before you'd get one that active," Gates said of the area which runs from the New York state line in the Ringwood and Mahwah area down to Butler and central Passaic County, Gates said.
Of last year's 16 earthquakes, 12 were directly associated with the faults around Butler, Gates said.

To put earthquake magnitudes in perspective, experts said each year there are about 900,000 earthquakes of 2.5 magnitude or less recorded annually by seismograph.
These mild tremors are usually not felt.

There are 30,000 that measure between 2.5 and 5.4, and these are often felt, but cause minor damage.
About 500 quakes worldwide are recorded between 5.5 and 6 magnitude per year and cause slight damage to buildings and structures.
The 100 that fall within 6.1 and 6.9 may cause much damage in populated areas.
The 20 or so which fall within the 7 and 7.9 magnitude per year are considered major and cause serious damage.
Those that measure at 8 or greater can totally destroy communities near the epicenter and average one every five to 10 years.

Washington D.C. experienced a 5.8 magnitude quake in 2011, which was felt in the Northeast, Gates said. That quake cracked the Washington Monument.
A similar quake was recorded in 1737 in Weehawken, Gates noted.
"Imagine putting a 5.5 magnitude earthquake in Weehawken, New Jersey next to the Bridge, next to the tunnel," Gates said. "Boy that would be a dangerous one."

In 2008 Columbia University's The Earth Institute posted an article titled: "Earthquakes May Endanger New York More Than Thought, Says Study."
"Today, with so many more buildings and people, a magnitude 5 centered below the city would be extremely attention-getting," the article's co-author John Armbruster wrote. "We'd see billions in damage, with some brick buildings falling.The threat though, is not tangible to many," Armbruster wrote.

The Earth Institute's article did note New York City added earthquake-resistant building codes in 1995.
New Jersey also began to require earthquake-resistant standards in the 1990s. The state, following the 2011 Virginia quake, now requires lake communities to make dams able to withstand a magnitude 5 earthquake.
The issue, Gates said, is that many of the buildings were built before these codes went into effect. A "sizable" earthquake could cause much damage.
Then there's the prediction that every 3,400 years this area can expect a quake at 7 magnitude.

UNBELIEVABLE, BUT TRUE.
"Massive, fast moving structure seen beneath Tibetan Plateau in earthquake simulation study, 2015."
Three-dimensional high velocity structures beneath East Asia from 50 km to 1000 km depth viewed from the southeast.
The collision of plates at the Tibetan Plateau has caused devastating earthquakes, such as the recent 2015 Nepal earthquake at the southern edge of where the two plates meet.
Scientists hope to use earthquakes to model the substructure and better understand the origins of these earthquakes.
Besides a high velocity colossus beneath the Tibetan plateau and a deep mantle upwelling beneath the Hangai Dome in Mongolia, the work could potentially help find hidden hydrocarbon reserves underground.

Earth is now in a seismically active period according to quake cluster theory.
May 21, 2015
Experts like Sun Shihong, research fellow at the China Earthquake Networks Centre have in the past spoken of a 100-year cycle for earthquakes.
In the first 60 years of the 20th century there were seven earthquakes above 8.5 on the Richter scale. In the following 40 years there were no major quakes. Sun believes a new cycle began at the end of 2004 with a massive 9.1 magnitude quake in Indonesia.
More recently, Zhang Zhang Xiaodong, deputy director of an earthquake forecast research institute under the China Earthquake Administration told Xinhua that since 2004, the world has suffered a frequency of quakes above 8 magnitude not seen since the first half of the 20th century.

Data analysed from 1900 onwards based on the catalogue available with United States Geological Survey (USGS) indicate there have been three possible periods of clustering of magnitude 8.5 or greater, lasting 15 years, which can also be referred to as "periods of seismic activation" of great earthquakes, he told IBTimes UK.
The first was in the period beginning with 1905 till 1920 when there were six earthquakes exceeding magnitude 8.5 and several closer to 8.5.

Next followed the period between 1950 to 1965, when seven earthquakes exceeding magnitude 8.5 occurred which included three of magnitude 9.0 or greater. During this period, the greatest known earthquake of M9.5 occurred in Chile in 1960.

"The third clustering in time of great earthquakes seems to have begun with Sumatra earthquake of magnitude 9.3 in 2004 and till 2015, already six earthquakes exceeding magnitude 8.5 have occurred globally, after Sumatra, including one of magnitude 9.0 in Japan in 2011," points Chadha.

Going by this pattern indicating a "period of seismic activation" lasting for a 15-year cycle thrice in the last 115 years, we could now be in the third cluster, he says.
"This can continue till 2019 and earthquakes with magnitude 8.5 or greater can occur along any of the collision or subduction zones of the world."
As an example of this, Oklahoma has suddenly gone from having maybe 2 low-magnitude (magnitude 3.0 or less) earthquakes per year to 2 each day.

MOST VULNERABLE LARGE CITIES.
April 29, 2015
In earthquake-prone cities, mushrooming populations are occupying buildings that are in many cases unable to withstand the effects of large quakes. Efforts to make buildings—or whole cities—safer are being outpaced by even faster growth in those places

David Wald, of the National Earthquake Information Center at the U.S. Geological Survey stated, "You can pretty much pick a continent, and find a city or a country" at high-risk for damage. All things being equal, those vulnerable countries are 100 to 1,000 times, even 10,000 times, more vulnerable than a place like California."

The seismologist and research geophysicist named a handful of places relatively close to Nepal, but pointed to other regions as well. Wald mentioned, in no particular order:

- Islamabad, Pakistan
- Jakarta, Indonesia
- Manila, Philippines
- Tehran, Iran
- Istanbul, Turkey
- Quito, Ecuador
- Lima, Peru

I WAS TRULY SHOCKED WHEN THE USGS DENIED THAT EARTHQUAKES OF MAGNITUDE 7.0 AND LARGER HAVE INCREASED IN THE PAST 10 YEARS.
WHY WOULD THEY DENY THEIR OWN DATA?

AS NBC NEWS REPORTED...
Oct 25 2014
"Worldwide Surge in 'Great' Earthquakes Seen in Past 10 Years."
The annual number of "great" earthquakes nearly tripled over the last decade, providing a reminder to Americans that unruptured faults like those in the northwest United States might be due for a Big One.
Between 2004 and 2014, 18 earthquakes with magnitudes of 8.0 or more rattled subduction zones around the globe.
That's an increase of 265 percent over the average rate of the previous century, which saw 71 great quakes, according to a report to the annual meeting of the Geological Society of America this week in Vancouver, British Columbia.

THE CASCADIA SUBDUCTION ZONE OFF THE CALIFORNIA/OREGON COAST
One of the researchers scoping out Cascadia's history of ancient earthquakes is Benjamin Horton, a professor in the department of marine and coastal science at Rutgers University.
Horton has trenched and cored in the muds along the the coasts of British Columbia and the northwest United States looking for evidence of earthquakes big enough to trigger massive tsunamis. And he's found evidence of 12 major earthquakes over a 6,000-year period, an average recurrence interval of 500 years. But that's just an average, he says, adding that the time between big quakes could be anywhere from 350 to 1,000 years.

"Cascadia is a really interesting story because there are no written records of a large earthquake there," Horton says. "The last time it ruptured was January 26, 1700 A.D., over 300 years ago. The European colonizers hadn't reached the West Coast yet. We know about it because of the tsunami that resulted from it hit Japan, where historical records of samurai talk about an orphan tsunami, which means a tsunami without a parent earthquake."

"It's not like you can say they occur every 500 years so the next one won't be till 2200 and we don't need to worry."

Those records helped scientists figure out that the 1700 earthquake was a whopper.
"It was somewhere between 8.9 and 9.2" and may have ruptured along a 600-mile span of the western U.S. and Canada, Horton says. "It's very analogous to the Sumatra event of 2004."
AS WE CAN SEE, DESPITE CALMING MEDIA REPORTS SINCE FUKUSHIMA, WE ARE IN A HIGHER SEISMICALLY ACTIVE PERIOD OF TIME AND CAN EXPECT THAT FOR ANOTHER 2 TO 5 YEARS.

BUT QUAKES AND ERUPTIONS AREN'T THE ONLY THINGS INCREASING. SO ARE WHAT IS COMING TO BE CALLED "SUPER-STORMS".

From NASA's Earth Observatory:
Storms are Getting Stronger.
March 5, 2013

In 2010, an epic winter storm dubbed "Snowmageddon" dumped more than half a meter (2 feet) of snow across many parts of the U.S. East Coast.
And in April 2011, tornadoes killed more than 364 Americans—the most ever in a month.
The rash of twisters etched scars of destruction on the landscape so long and wide that they could be seen from space.
The United States set records in 2011 and 2012 for the number of weather disasters that exceeded $1 billion in losses; most were storms.

What exactly does it mean for storms to get "stronger"? Does it mean faster winds? A larger wind field? Lower pressure at the center? More rain and snowfall? Higher storm surges?

Already, there is evidence that the winds of some storms may be changing.
A study based on more than two decades of satellite altimeter data (measuring sea surface height) showed that hurricanes intensify significantly faster now than they did 25 years ago.
Specifically, researchers found that storms attain Category 3 wind speeds nearly nine hours faster than they did in the 1980s.
Another satellite-based study found that global wind speeds had increased by an average of 5 percent over the past two decades.

There is also evidence that extra water vapor in the atmosphere is making storms wetter.
During the past 25 years, satellites have measured a 4 percent rise in water vapor in the air column.
In ground-based records, about 76 percent of weather stations in the United States have seen increases in extreme precipitation since 1948.
One analysis found that extreme downpours are happening 30 percent more often.
Another study found that the largest storms now produce 10 percent more precipitation.

William Lau, a scientist at NASA's Goddard Space Flight Center, concluded in a 2012 paper that rainfall totals from tropical cyclones in the North Atlantic have risen at a rate of 24 percent per decade since 1988.
The increase in precipitation doesn't just apply to rain.
NOAA scientists have examined 120 years of data and found that there were twice as many extreme regional snowstorms between 1961 and 2010 as there were from 1900 to 1960.

Kerry Emanuel, a hurricane expert at the Massachusetts Institute of Technology, developed a method to measure the total energy expended by tropical cyclones over their lifetimes.
In 2005, he showed that Atlantic hurricanes are about 60 percent more powerful than they were in the 1970s. Storms lasted longer and their top wind speeds had increased by 25 percent.
An article published in 2010 by a group of the world's leading storm experts concluded that the average intensity of tropical cyclones will likely increase by 2 to 11 percent by 2100, but the overall frequency of storms will decrease between 6 and 34 percent.

James Elsner of Florida State University and his colleagues studied the wind-speed data from a 25-year satellite record of storms across the globe. They found that warmer ocean temperatures matched up with an increase in the highest wind speeds achieved by storms.

The North Atlantic and north Indian Ocean basins showed the strongest intensification signals in wind speed with increasing ocean temperature.
Elsner said that this is expected because these basins are colder and would show a stronger response to any warming, whereas basins that are already warm are optimized for storm formation.

WHEN I MENTIONED TO A GROUP OF FRIENDS A YEAR OR TWO AGO THAT IT APPEARED THAT EARTHQUAKE ACTIVITY INCREASED IN JAPAN FOLLOWING OR CONCURRENTLY WITH MAJOR TYPHOONS, MOST LAUGHED.
WELL, GUESS WHAT....
Can an active hurricane season lead to an increase in earthquakes?
With Mexico still reeling from devastating earthquakes and aftershocks that occurred around the time that major hurricanes plowed through the Atlantic Ocean, Caribbean Sea and Gulf of Mexico, some might wonder whether the two natural disasters are somehow related.

As Irma battered Caribbean islands with heavy rainfall and powerful winds, an 8.1 magnitude earthquake struck Mexico's southern coast on Sept. 7. Meanwhile, Katia also lashed the country's eastern coast.
Weeks later, Mexico was again rattled by powerful 7.1 and 6.1 magnitude earthquakes as Maria pounded Puerto Rico and several other islands in the Caribbean Sea.

While it's not uncommon for tropical cyclones to occur in seismically active regions, research is limited on whether the two events are linked or if one event directly causes the occurrence of the other.
However, there is some evidence that some effects of a hurricane can contribute to seismic activity.
"Changes in air pressure, even extreme ones due to hurricanes, can generate seismic waves, but those seismic waves are typically very much smaller in magnitude than the seismic waves from big earthquakes," said Dr. Raymond Russo, geophysics professor at the University of Florida.

Researchers from the University of Miami and Florida International University also found that significant rain events, such as hurricanes, could possibly lead to earthquakes.
The 2011 study analyzed information from magnitude 6-and-above earthquakes that occurred in Haiti and Taiwan and discovered that major earthquakes tended to happen within four years of extremely wet tropical cyclone seasons.

According to Dr. Shimon Wdowinski, the research associate professor who led the study, severe erosion and landslides can occur after heavy rainfall, especially in mountainous regions.
"When the erosion removes the material from the mountains, it changes the crust beneath the mountains and reduces what we call normal stressing ability of the crust to hold on faults," Wdowinski said.
This activity can promote an earthquake, he said.

In 2010, Haiti endured a 7 magnitude earthquake a year and a half after being pummeled with heavy rain from two hurricanes and two tropical storms in a short timeframe.
"If you go back and look at when Haiti had some of their major hurricanes, it's not the hurricanes that caused the earthquake, it's the excessive rainfall," said Bill Kirk, chief executive officer of Weather Trends International.
"You're adding heavy weight that is normally not there on a given geography," Kirk said.

When excessive rainwater seeps down into the Earth's fault lines and into the crevices, it could take weeks or months for the water and added weight to impact those faults, Kirk added.
"You could argue that the rain in earthquake-prone areas is kind of like oil – it helps slip up the fault lines where the two could actually slip, and that's what causes the earthquakes: fault lines slipping and merging against each other," he said.
Kirk also said that due to the large distance between Maria, Irma and the earthquakes in Mexico, the events were not related.

OBVIOUSLY, KIRK HASN'T LOOKED AT THE PLATE TECTONICS OF THAT REGION AND SEEN QUITE CLEARLY THE CONNECTION OF PLATES FROM THE GULF OF MEXICO TOWARD THE YUCATAN PENINSULA.

SEE ALSO "Tectonic evolution of the Gulf of Mexico, Caribbean and northern South America in the mantle reference frame: an update"

THE GULF OF MEXICO PLATE, THE YUCATAN RIFT AND BASIN IS DIRECTLY LINKED TO WHAT IS CALLED THE TRANS-MEXICAN VOLCANIC BELT.
IT'S RATHER LIKE THE CONNECTION BETWEEN THE SEISMIC ACTIVITY IN THE ALASKAN RANGE AFFECTING YELLOWSTONE WHICH ALSO AFFECTS OUR NEW MADRID FAULT.
TOO BAD THE "EXPERTS' DON'T STUDY THE EARTH'S MOVEMENTS MORE.
PLATES SHIFT. THINGS SLIDE. IT'S ALL INTERRELATED.

THE "CLIMATE CHANGE" ARGUMENTS ARE COMPLETELY OUT OF HAND, WITH SOME AMERICANS APPROACHING A RABID STATE OF OUTRAGE OVER THE VERY MENTION OF THOSE TWO WORDS TOGETHER.

DEAR AMERICA, CLIMATE CHANGES EVERY MINUTE OF EVERY DAY.
WINDS BLOW, RAINS FALL, DROUGHTS HAPPEN, EARTHQUAKES, VOLCANOES, TYPHOONS, TSUNAMIS, THUNDERSTORMS, BRIGHT SUNLIGHT, CLOUDY SKIES, ALL OF THAT SHOULD SHOW YOU THAT EARTH IS NOT A DEAD CHUNK OF COAL....SHE IS ALIVE, SHE MOVES, SHE MAKES CHANGES ALL AROUND US EVERY MINUTE OF EVERY DAY.

SHE HAS CYCLES, YES, ALWAYS HAS, ALWAYS WILL, BUT SOMETHING HAS SET IN MOTION AN ENTIRELY NEW LIST OF CHANGES AND IT WOULD BEHOOVE ALL MANKIND TO FIND OUT WHAT IS CAUSING THIS.
IT'S MORE DRAMATIC AND HAPPENING FASTER THAN BEFORE.
WHY?
IF WE CAN CHANGE THE RATE THINGS ARE GOING, SLOW IT DOWN, WHY WOULDN'T WE?
IF WE COULD REVERSE THE UPSWING IN SEISMIC ACTIVITY OR SUPER-STORMS OR ANYTHING THAT HARMS HUMAN BEINGS, WHY WOULDN'T WE?
IF HUMANS ARE PART OF THE CAUSE, WHY NOT CHANGE THE WAY WE LIVE ENOUGH TO REVERSE THINGS, IF WE CAN?

WE KNOW BLOODY WELL THAT FRACKING CAUSES EARTHQUAKES.
WHY KEEP FRACKING?

WE KNOW THAT OVERUSE OF FRESH WATER SUPPLIES DRAINS AQUIFERS, WHY NOT MANAGE WITH LESS WATER, DEVELOP NEW TECHNOLOGY FOR FARMING?

WE KNOW THAT WE USE FAR MORE ENERGY THAN WE TRULY NEED TO USE TO BE COMFORTABLE.
WHY NOT CUT BACK ON ENERGY CONSUMPTION AND MOVE AWAY FROM TH FOSSIL FUELS?

I RECKON THAT THE ONLY HONEST REASON WE DON'T WANT TO CHANGE HOW WE LIVE IS GREED AND SELF-CENTEREDNESS.

CORPORATIONS WANT BIG PROFITS FOR ANTIQUATED TECHNOLOGIES SO THEY DON'T HAVE TO PAY TO DEVELOP NEW TECHNOLOGY.
MOST AMERICANS SIMPLY PREFER TO NOT CUT BACK ON ANYTHING, JUST CONSUME MORE UNTIL THERE IS NO MORE AND FACE THAT WHEN WE GET THERE.


WE'RE VERY CLOSE TO THERE.
AND THE EARTH IS PROTESTING.

WE LEARN OR WE PERISH.

TIME TO PICK ONE OR THE OTHER BECAUSE THINGS ARE GETTING VERY SERIOUS HERE.








//WW