YES, HIS SEMEN AND DNA WERE FOUND IN THE TEENAGER, BUT HE MET PRIVATELY WITH THE JUDGE, EXPLAINED IT WAS ALL AN ACCIDENT AND THE
PERHAPS NEWLY WEALTHY
JUDGE AND JURY LET HIM OFF.
British publication the Daily Mail
reported
that, "During the trial, Judge Martin Griffiths permitted the rare step of allowing 20 minutes of Mr. Abdulaziz's evidence to be heard in private."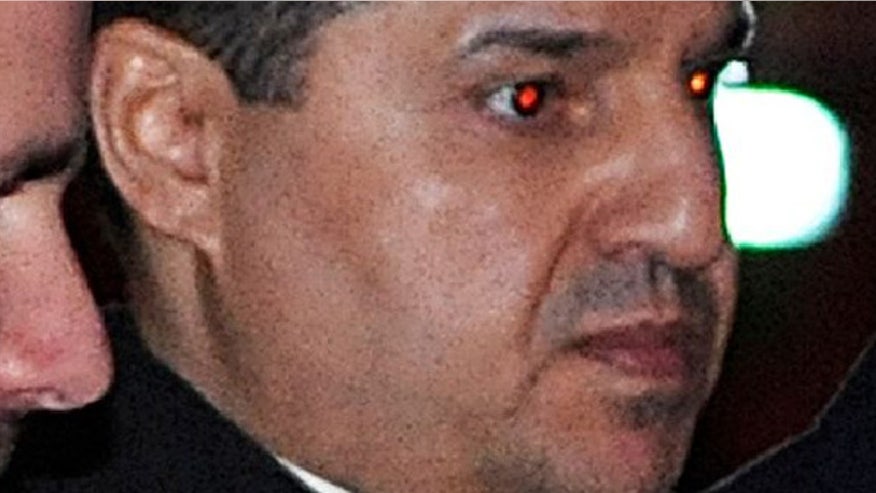 "NOT GUILTY"???
Ehsan Abdulaziz, 46, was initially accused of forcing himself on the 18-year-old as she slept on a couch at his London flat after a night of drinking.
The Mirror reported the group had met at an exclusive West End club, Cirque le Soir, in August of 2015. where he entertained them before offering them a lift home.
In London, a unique excuse for rape has cleared a millionaire businessman of raping a teenager.
The excuse he used to get off the hook?
He accidentally penetrated her after he tripped and fell.
46-year-old Saudi property developer Ehsan Abdulaziz was cleared of raping an 18-year-old woman that was sleeping on his couch after a night of drinking,
The Herald Sun reported Dec. 15
.
The jury acquitted Abdulaziz after deliberating for only 30 minutes.
It sounds like a pretty open and shut case, but just how did Abdulaziz fall into the teenager leaving his DNA on her?
"I'm fragile, I fell down but nothing ever happened, between me and this girl nothing ever happened,"
Abdulaziz told the court
.
He said that after having sex with the accuser's 24-year-old friend, he may have been exposed and naked when the trip-fall-penetration occurred.
Abdulaziz also admitted that he may have had semen on his hands when the incident occurred.
The 18-year-old accuser told the court a different story.
Prosecutor Jonathan Davies said, "She woke up with the defendant kissing her and (being penetrated). She said: 'What are you doing?' and he said 'It's fine.'"
"She got up to find her friend, tried to wake her but couldn't, she then tried to get out of the flat as quickly as she could."
She then phoned the police.
The court was told that when Abdulaziz was arrested he responded:
"She'll have to prove it."
The incident, which reads like the script of a South Park episode, took place after a party in the West End of London last year. "
THIS GUY IS A SAUDI, MOST LIKELY A SUNNI MUSLIM, MAYBE EVEN A WAHHABI MUSLIM IF HE IS RELATED TO THE HOUSE OF SAUD.
HE BROKE SEVERAL TABOOS.
HE HAS A FACEBOOK PAGE COVERED WITH THOSE "FORBIDDEN IMAGES" THAT PURIST MUSLIMS SO FROWN ON:
https://www.facebook.com/ehsan.shaikhaliabdulaziz
HE WAS DRINKING ALCOHOL? REALLY?
THAT'S A NO-NO!
HE WAS PARTYING WITH "INFIDELS", TAKING THE RISK OF BEING LED ASTRAY BY "WANTON NON-MUSLIM WOMEN?
TSK, TSK.
HE'S GUILTY OF SOMETHING HIS WIFE COULD BE STONED TO DEATH FOR DOING...HAVING SEX OUTSIDE MARRIAGE.
Abdulaziz is married and lives with his wife and child.
At the time of the incident, [WIFE] was spending the summer in the Czech Republic.

BUT, HEY, HE'S A RICH SAUDI AND MONEY AND OIL TALK, SO HE'S FREE TO DO WHATEVER HE PLEASES, RIGHT?

THAT'S JUST HOW THIS WORLD IS RUN...