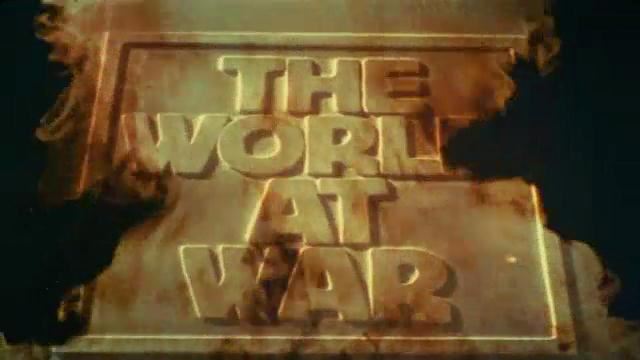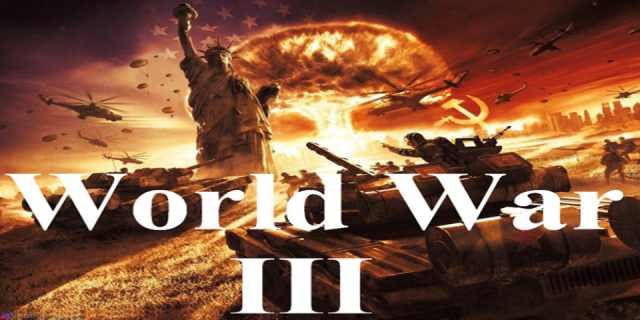 THE WORLD IS AT WAR, MY FRIENDS.
THERE IS A COMMON ENEMY AND THE GREAT NATIONS OF EARTH HAVE DECLARED WAR AGAINST THAT COMMON ENEMY.
THAT ENEMY IS THE ISLAMIC STATE.

ISIS, ISIL, ISLAMIC CALIPHATE... NO MATTER THE NAME SOME CALL IT, IT IS THE CURRENT COMMON ENEMY AND THE WAR RAGES AGAINST IT.


JUST AS THE VIETNAM WAR AND THE ENSUING WARS IN THE MIDDLE EAST, THERE ARE NO "FORMAL" DECLARATIONS OF WAR, BUT THE WORLD IS AT WAR.
HERE ARE THE NATIONS WHO HAVE DECLARED WAR AGAINST THE COMMON ENEMY:
1~ THE UNITED STATES OF AMERICA :


---Tim Kaine, D-Va., says
it's way past time for Congress to formally authorize military force to press America's war against the Islamic State,
---
U.S. DETAILS FINANCIAL WAR AGAINST ISIS
2~ RUSSIA:
---
RUSSIA READIES "DOOMSDAY PLANE" FOR SYRIA

Despite military experts saying the multimillion weapon will not be ready for operations until the end of 2015, it's reported Mr. Putin has ordered for it to be ready in just two weeks time as tensions flare between Russia and Turkey.
Putin has also deployed a super-weapon to Syria in revenge for Tukey shooting down the Russian fighter jet.
An arsenal of S-400 anti-aircraft missiles have been stationed in Latakia, Syria in a bold statement by Mr. Putin.
The anti-aircraft system pose a threat to both terrorists and coalition aircraft as only America's most sophisticated stealth aircraft can evade the S-400's radar.
Vladimir Putin is already bombing Syria in support of Bashar al-Assad, but is now weighing up taking action elsewhere
China is cooperating with both Russia and the United States in the fight against international terrorism in Syria,
6 through 15~ MIDDLE EASTERN NATIONS

WE ARE AWARE OF THE "COALITION" FORCES, WHICH INCLUDE TURKEY, JORDAN, SAUDI ARABIA, BAHRAIN AND THE UNITED ARAB EMIRATE, BUT NEIGHBORING NATIONS ARE ALL INVOLVED IN THIS WAR, LIKE IT OR NOT...

The Islamic state is currently inside the borders of or has known cells in...
IRAN, IRAQ, EGYPT, AFGHANISTAN AND PAKISTAN.
EGYPT, DESPITE DENIAL
The New Yorker
, DEC. 12, 2015
"And so this may be a time for the joining together of people who have often defined themselves by their opposing interests. They include Obama, Putin, French President Françoise Hollande, British Prime Minister David Cameron, Erdoğan, Netanyahu, and even, despite his protests, Ayatollah Khamenei of Iran, along with Egypt's Abdel Fattah el-Sisi and the leaders of various Arab countries. Assad may be, again, a de facto ally, if a limited and compromised one.
We are already fighting a common enemy.

A cohesive partnership seems likely to produce a better result—not to mention more restrained conduct by the fighters on the ground."
FOR THE NEXT FOUR NATIONS, SEE ARTICLE BENEATH THE LIST OF 4.
IT SEEMS FEW ARE AWARE OF THESE.

16~ CANADA

17~ DENMARK

18~ AUSTRALIA
19~ THE NETHERLANDS
Which nations are attacking ISIS?
CNN
-
Dec 2, 2015
A United States-led coalition has been attacking ISIS in Syria with airstrikes since August 2014. But other countries, including Russia -- which isn't part of the coalition -- also are pummeling the terror group from the air. Arab nations, including Turkey, Jordan and Saudi Arabia have played smaller roles in the air onslaught. Kurdish fighters have joined the fighting on the ground. Here's a look -- in graphics and videos -- at who's been doing what in the growing battle.
The U.S. and coalition partners have targeted ISIS with 8,289 airstrikes -- 5,432 in Iraq and 2,857 in Syria, through November 19, the Pentagon says.
The U.S. alone has conducted the vast majority of strikes in both countries -- 6,471 in Iraq and Syria. The rest of the coalition has performed 1,818 strikes in Iraq and Syria. In addition to the nations already mentioned in this story, the coalition includes Australia, Belgium, Canada, Denmark, the Netherlands, Bahrain, and the United Arab Emirates.
ISIS HAS "SWORN TO ALLAH" THAT IT WILL DESTROY, FIRST MECCA, THE 'BLACK STONE' AND THE SAUDI MONARCHY, 2nd, JORDAN'S KING, AND THEN...ISRAEL.
ISRAEL AND EGYPT HAVE FORMED A STRANGE ALLIANCE IN DEALING WITH THE TERRORIST THREAT, BUT, IN ALL HONESTY, GIVEN THE OBAMA ADMINISTRATION'S OBVIOUS ABANDONMENT OF ISRAEL, THAT NATION, AS ALWAYS, STANDS ALONE IN HER DEFENSE.
GERMANY NOT YET 'OFFICIALLY' IN THE COALITION
Radical Islamic leaders have suggested that killing Americans and their allies, whether civilian or military, is an obligation of every Muslim.
"The Islamic State is driven by an ideology of hatred and destruction and its actions suggest that it wants a third world war between infidelity and Islam. To this end, it appears that ISIS is trying to lure the U.S. into deploying a large ground force in Syria and Iraq — so it can kill more Americans

Washington and Brussels have missed yet another opportunity to form a coalition with Moscow against international terrorism, even though such a partnership would be advantageous for NATO, which is now in deep crisis; instead they have chosen to double down on the Cold War with Russia, according to political analyst, Professor Stephen F. Cohen.

"Biden and McCain are pursuing their own policies which are against either American or Ukrainian interests. If Obama as president does not understand it, he should resign. If he does, he should intervene. Terrorists are giving him chance after chance," Stephen F. Cohen said.
"We need an Obama-Putin commission. We need these two presidents to sit down and discuss what they can do to help each other, each other's mutual security and our international security."
"Logically, if we want to have strong NATO, we need to deal with the refugee crisis, and for this we need Russia. But instead whoever is running NATO is punching at Russia. We don't understand things until it is too late."

---
CORNERING RUSSIA, RISKING WORLD WAR III

11 DECEMBER 2015
Official Washington is awash with tough talk about Russia and the need to punish President Putin for his role in Ukraine and Syria. But this bravado ignores Russia's genuine national interests, its "red lines," and the risk that "tough-guy-ism" can lead to nuclear war, as Alastair Crooke explains.
As Europe becomes accomplice in raising the various pressures on Russia in Syria – economically through sanctions and
other financial measures
, in Ukraine and Crimea, and in beckoning Montenegro, Georgia and the Baltic towards NATO – we should perhaps contemplate the paradox that Russia's determination to try to avoid war is leading to war.
Russia's call to co-operate with Western states against the scourge of ISIS; its low-key and carefully crafted responses to such provocations as the ambush of its SU-24 bomber in Syria; and President Putin's calm rhetoric, are all being used by Washington and London to paint Russia as a "paper tiger," whom no one needs fear.
In short, Russia is being offered only the binary choice: to acquiesce to the "benevolent" hegemon, or to prepare for war.
FINALLY, LET US ALL BE AWARE OF THE 'RELIGIOUS' ASPECT OF THIS NEW WORLD WAR.

ISIS WANTS TO PURGE THE EARTH OF INFIDELS, MUCH LIKE IRAN'S AYATOLLAHS HAVE FOR DECADES, AND THE CRY OF 'JIHAD' WAS HEARD FROM THE VERY BEGINNING OF ISIS.

AS THE TEA ROOM REPORTED BEFORE IN THE ARTICLE
"JIHAD BRINGS ISLAM'S MESSIAH, al-MAHDI"
, THERE IS A HIDDEN AGENDA OF BRINGING ABOUT THE APPEARANCE OF THE LAST IMAM AND THIS WORLD WAR IS PART OF THE 'PROPHECY' FOR ISLAM TO DO JUST THAT.
While Mahmoud Ahmadinejad has been making headlines lately by questioning whether the Holocaust actually happened, by suggesting Israel should be moved to Europe and by demanding the Jewish state be wiped off the face of the earth, his apocalyptic religious zealotry has received less attention.
Shiite writings describe events surrounding the return of the Mahdi in apocalyptic terms. In one scenario, the forces of evil would come from Syria and Iraq and clash with forces of good from Iran. The battle would commence at Kufa – the Iraqi town near the holy city of Najaf.


Even more controversial is Ahmadinejad's repeated invocation of Imam Mahdi, known as "the Savior of Times." According to Shiite tradition, Imam Mahdi will appear on Judgment Day to herald a truly just government."


ON THE JUDEO-CHRISTIAN SIDE, ISRAEL'S TOP RABBIS ARE STRONGLY
SUGGESTING THE APPEARANCE OF THEIR 'MESSIAH' IS NEAR, COULD HAPPEN ANY DAY.
MANY CITE THE CURRENT WAR WITH ISIS AS REASON TO BELIEVE THE PROPHECIES.
"Two prominent rabbis in Israel – Rabbi Moshe Sternbuch and Rabbi Shlomo Moshe Amar – have hinted in public that the Messiah is "just around the corner" based upon certain world events taking place today.
Rabbi Sternbuch, vice president of the Rabbinical Court and head of the Eidah Charedit organization in Jerusalem, recently said that people should "put on their Shabbat clothes in preparation for the Messiah."
As reported by the Hebrew language website
Kikar Shabbat
, Rabbi Sternbuch was giving over his regular weekly lesson when he began to relate the arrival of the Messiah to the recent conflict between
Turkey and Russia
. He concluded that in the context of this conflict, we should anticipate the Messiah.
"We have received a direct teaching, passed down from one to another, from the
Gaon of Vilna
, that when Russia goes and conquers Istanbul, the capital of Turkey, it is time to quickly put on your Shabbat clothes and expect the Messiah," he said. "
Rabbi Chaim Kanievsky, a leading authority in mainstream Ultra-Orthodox Judaism
, has been giving clear and unequivocal messages recently that the coming of the Messiah is imminent. He is urging Jews to make Aliyah as soon as possible.
In a related
report
on
Kikar Shabbat
, Rabbi Amar, the Chief Sephardic Rabbi of Jerusalem and former Sephardic Chief Rabbi of Israel, was quoted as saying that the
world is currently in the closest possible moment for the arrival of the Messiah.
Speaking at an assembly of followers of the Hassidic Chabad movement in Kfar Chabad, Rabbi Amar said, "We are at the closest possible period to the Messiah. We have never been this close to the revelation of the Messiah before. All the signs given by the prophets, the early and later sages, and what is written in the Zohar (the basis of Kabbala), are in place for us. All of the great men of the last generations, and at their head is my rabbi [
Rabbi Ovadia Yosef
], they said 'Behold, he is standing just around the corner'. We just have to stay strong."
In yet another instance of Rabbi Kanievsky's call for aliyah, author Rabbi Yekutiel Fisch revealed advice that was given to his cousin, a teacher at a prominent Lakewood Yeshiva who visited Israel recently and went to Rabbi Kanievsky to receive a blessing at the end of his visit.
The Rabbi told him that he should not leave Israel because the Messiah would be arriving very soon.
OTHER JEWS SEE IRAN AS THE GREATEST THREAT
AND AS A 'SIGN' THE JEWISH MESSIAH IS NEAR.

"Today I am simply reviving what other westerners (both Protestant and Catholic) have brilliantly predicted from the Bible, People like John Wesley explaining the iron teeth as the Islamic threat:
"Ever since the religion of Islam appeared in the world, the espousers of it…have been as wolves and tigers to all other nations, rending and tearing all that fell into their merciless paws, and grinding them with their iron teeth".
And Hilaire Belloc, "Will not perhaps the temporal power of Islam return and with it the menace of an armed Mohammedan world, which will shake off the domination of Europeans—still nominally Christian—and reappear as the prime enemy of our civilization? … I cannot but believe that a main unexpected thing of the future is the return of Islam."
And Catholic Bishop Fulton Sheen, "Today (1950), "the temporal power of Islam may return and, with it, the menace that it may shake off a West which has ceased to be Christian, and affirm itself as a great anti-Christian world Power."
And Vernon Richards, "The true Islamic concept of peace goes something like this: Peace comes through submission to Muhammad and his concept of Allah (i.e. Islam). As such the Islamic concept of peace, meaning making the whole world Muslim, is actually a mandate for war. It was inevitable and unavoidable that the conflict would eventually reach our borders, and so it has."

[NOTE: WHILE
THE ABOVE LINKED WEBSITE
IS A BIT "OVER THE TOP", IT IS QUITE AN INTERSTING READ FROM A STRICTLY HISTORICAL PERSPECTIVE.]


CHRISTIANS, ON THE OTHER HAND, FOR THE PAST 15 YEARS OR SO, MOST ESPECIALLY,
HAVE BEEN LOOKING FOR THE RETURN OF THEIR MESSIAH
, JESUS CHRIST.

BOTH JEWS AND CHRISTIANS HAVE THEIR OWN SETS OF PROPHECY CONCERNING THE "END TIMES", THE DAYS IN WHICH ALL THE WORLD IS AT WAR AND THE MESSIAH APPEARS TO DEFEAT THE FINAL ENEMY.
FIGURE PROMINENTLY IN PROPHECIES OF THE LAST DAYS OF PLANET EARTH.


IN THE FINAL BATTLE, ACCORDING TO CHRISTIAN BELIEF,
AN ARMY OF 200 MILLION ARRAY AGAINST ISRAEL.
[NOTE: THE TEA ROOM AVERAGES DROPPING LINKS TO SITES IT DOES NOT AGREE WITH ABOUT 90% OF THE TIME, SO JUST BECAUSE YOU FOLLOW A LINK TO SOME "ODD", "OFF-BEAT" SITE, PLEASE ACCEPT THAT IT IS JUST THE ONE CHOSEN AS BEST SUITED TO EXPLAIN OR ENLIGHTEN.]




ONLY TWO ENTITIES ON EARTH COULD MUSTER SUCH AN ARMY...
"The coming of the lawless one, the antichrist is through the activity and working of Satan and will be attended by great power and with all sorts of pretended miracles and signs and delusive marvels--all of them lying wonders--
And by unlimited seduction to evil and with all wicked deception for those who are perishing (going to perdition) because they did not welcome the Truth but refused to love it that they might be saved.
Therefore God sends upon them a misleading influence, a working of error and a strong delusion to make them believe what is false, In order that all may be judged and condemned who did not believe in, who refused to adhere to, trust in, and rely on, the Truth, but instead took pleasure in unrighteousness."
(2 Thessalonians 2:9-12;
Parallel Bible, KJV/Amplified Bible Commentary
)
"... and the whole earth went after the beast in amazement and admiration. They fell down and paid homage to the dragon, because he had bestowed on the beast all his dominion and authority; they also praised and worshiped the beast, exclaiming, Who is a match for the beast, and, Who can make war against him?" (Rev 13:3b-4;
Parallel Bible, KJV/Amplified Bible Commentary
))