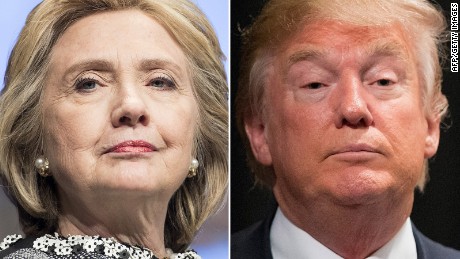 I WATCHED THE NIGHTLY NEWS AS ALWAYS, THOUGH I KNOW WHAT SPIN ARTISTS, MANIPULATORS, PROPAGANDA PUSHERS AND

OVER-PAID BAD

ACTORS NEWS ANCHORS ON TV ARE.

SURELY THOSE OLD REPORTERS LIKE WALTER WINCHELL ARE SPINNING IN THEIR GRAVES IF THEY CAN SEE WHAT I SEE.



THE OTHER

NIGHT, ALL THE OLD REPORTERS WOULD HAVE BEEN AS SHOCKED AS I WAS TO HEAR ONE OF THE FOUR CURRENT PRESIDENTIAL CANDIDATES ASK HIS INTERVIEWER WHAT ALEPPO WAS.

WHAT WOULD HE DO ABOUT ALEPPO WAS THE QUESTION ASKED ON MSNBC'S PROGRAM "MORNING JOE"..
"AND WHAT IS ALEPPO?" ASKED LIBERTARIAN PARTY CANDIDATE, EX-GOVERNOR OF NEW MEXICO, GARY JOHNSON .
"YOU'RE KIDDING," NEWS COMMENTATOR MIKE BARNICLE REPLIED, EYES WIDE.
NO, FOLKS, JOHNSON WAS NOT KIDDING.
HE HAD NO CLUE.

"After Barnicle explained that Aleppo was the center of Syria's refugee crisis, Mr. Johnson struggled to recover.

"O.K., got it," he said, explaining that he thinks that the United States must partner with Russia to diplomatically improve the situation there. "With regard to Syria, I do think that it's a mess."
The stumble could be a serious blow to Mr. Johnson's campaign, just as he is making a final push to improve his standing in the polls. His support needs to reach 15 percent in a series of major national polls to be included in the presidential debates.

Mr. Johnson's support has been hovering around 10 percent. He and his running mate, former Gov. Bill Weld of Massachusetts, have been aggressively making the case that they represent a viable alternative for voters who are not happy with the major party nominees, Hillary Clinton and Donald J. Trump.

Mr. Johnson and Mr. Weld are both former two-term Republican governors who are socially liberal and fiscally conservative.

While Libertarians are very free-trade oriented, they are often criticized for being isolationist and lacking interest in foreign policy.

Some leading Republicans (LIKE MITT ROMNEY) who oppose Mr. Trump have said openly that they are giving the Libertarian ticket a serious look.

The stumble could derail such hopes and it was widely mocked on social media.

Some even attributed the flub to Mr. Johnson's acknowledged use of marijuana.
He is a proponent of legalizing the drug and he was previously the chief executive of a business that marketed and sold recreational marijuana products.

Thursday was not the first time that Mr. Johnson has faced such a situation.
After speaking at a Politico convention in June, he was being directed to a room that was named after Harriet Tubman, the former slave and abolitionist.
According to a report in The New Yorker, Mr. Johnson asked, "Who's Harriet Tubman?"


Mr. Johnson expressed disappointment about the Aleppo lapse in a brief follow-up interview that was broadcast on MSNBC and he canceled some of his other scheduled interviews that had been planned for later in the day.
"I'm incredibly frustrated with myself," Mr. Johnson said. "I have to get smarter and that's just part of the process."

NATURALLY, AS ALL PROFESSIONAL POLITICIANS DO, HE TRIED TO RECOVER FROM THE "DUH, HUH?" MOMENT....NO WAY... AMERICANS DON'T FORGET SUCH THINGS....



THAT IS,

UNLESS

IT'S

THE DEMOCRATIC OR REPUBLICAN CANDIDATES WHO SCREW UP.

IF THE TWO TOP-RUNNERS MAKE SUCH A WELL-PUBLICIZED FLUB, THEY HAVE "CLEANING TEAMS" THAT SCURRY TO MAKE THINGS SEEM LIKE THE OTHER GUY'S FAULT, OR SAY THAT THEY WERE "MISCONSTRUED" AND HERE'S WHAT THEY REALLY, REALLY MEANT.
THEIR SUPPORTERS SWALLOW THE "FIX" AND VOTE FOR THEM ANYWAY.


NOT SO FOR THIRD-PARTY FOLKS.
THEY AREN'T SEEN AS "REAL CANDIDATES".

BUT JOHNSON CLEARLY DIDN'T NOW WHAT ALEPPO WAS, NOR WHO HARRIET TUBMAN WAS AND NOW AMERICA KNOWS THAT, OF THE FOUR CANDIDATES SLATED FOR THE NOVEMBER BALLOTS, ALL OF THEM SUCK, NONE OF THEM ARE PRESIDENTIAL MATERIAL, AT LEAST HALF OF THEM ARE CRIMINALS AND THE OTHER HALF ....WELL, BESIDES IGNORANT?
THEY REALLY, REALLY SUCK.

I HOPE ALL OF MY READERS FROM AFAR KNOW WHAT THAT HORRID AMERICAN PHRASE, "THAT SUCKS" MEANS.
I LOATHE IT, BUT, SOMETIMES, NO OTHER PHRASE QUITE DESCRIBES THINGS LIKE IT MANAGES TO DO.

IT'S RATHER LIKE THE "F-BOMB"....
IF YOU WANT THE IMMEDIATE, ALMOST UNDIVIDED ATTENTION OF ALMOST ANY GROUP IN AMERICA, JUST DROP THE F-BOMB.
PEOPLE LOOK UP FROM WHATEVER THEY'RE DOING EITHER TO SEE WHO WAS CRASS ENOUGH TO SAY THAT OR TO WATCH THE FIGHT THAT GENERALLY ENSUES.

WE SAY "THAT SUCKS" FAIRLY CASUALLY, SOMETIMES IN SYMPATHY FOR A FELLOW'S MISFORTUNE, AND WE SAY IT WHEN SOMETHING IS TOTALLY WORTHLESS, OR SHODDY, OR SIGNIFIES A BAD OUTCOME.
I THINK, FOR MOST, IT'S EQUATED WITH THE OLD PHRASES, "THAT'S BAD" OR "THAT'S TERRIBLE"...MAYBE.

IN THE CASE OF OUR IGNOBLE FOUR CANDIDATES, GREEN PARTY, LIBERTARIAN PARTY, DEMOCRATIC PARTY AND REPUBLICAN PARTY, EACH ONE HAS CHOSEN THE WORST CANDIDATE ANYONE CAN IMAGINE.

THE OLD ADAGE STATES THAT "THE CREAM ALWAYS RISES TO THE TOP", BUT AMERICA IS OUT OF CREAM.
WHAT'S RISING SEEMS TO BE THE SAME THING THAT FLOATS IN A SEPTIC TANK.

I HEAR PEOPLE SAY EVERY DAY, "IF THEY'D WORKED HARD AT IT, THEY COULDN'T HAVE HAND-PICKED ANYONE WHO SUCKS THIS BAD." [BECAUSE MOST AMERICANS DON'T USE "BADLY", YOU SEE. WE DO NOT SPEAK "THE KING'S ENGLISH", BUT A QUITE CORRUPTED, MANGLED, AMERICANIZED VERSION.]

BUT....BUT, WE VOTE THIS TIME FOR WHAT EVERYONE ON BOTH SIDES OF THE ONGOING AMERICAN CIVIL WAR ARE CALLING "THE LESSER OF TWO EVILS", NEGLECTING TO REMIND OURSELVES THAT TH

E

LESSER OF TWO EVILS IS STILL AN EVIL.
NEVER MIND THAT!
JUST MAKE SURE TO VOTE AND KEEP THE OTHER WACKOS FROM GETTING THE UPPER HAND!
VOTE, DAMNIT!
WE CAN'T LET "THEM" WIN!

THIS IS OUR CURRENT QUANDARY, ALAS FOR US.

ONWARD...
SOME OF YOU FROM OTHER NATIONS MAY BE UNAWARE THAT BEING AMERICAN REALLY COMES SECOND TO WHICH PARTY YOU VOTE FOR.

HONESTLY, AMERICANS LOVE TO BE AMERICANS, BUT NEVER DISPARAGE A MAN'S CHOSEN PARTY....THERE WILL BE BLOOD.

AMERICANS MAY NOT KICK YOUR TEETH OUT FOR BURNING OUR FLAG OR SPITTING ON THE WASHINGTON MONUMENT, BUT, BY ALL THE GODS THAT EVER WERE, DON'T YOU TELL AN AMERICAN DEMOCRAT THAT HE/SHE SHOULD VOTE REPUBLICAN...AND VICE VERSA.
DON'T YOU DARE SAY THAT YOUR PARTY IS THE ONLY HOPE AMERICA HAS.

PARTY LOYALTY TOPS HANGING OUT THE STARS AND STRIPES AND OFTEN GOES SOMETHING LIKE THIS:
"AMERICAN BY BIRTH, REPUBLICAN (OR DEMOCRAT) BY THE GRACE OF GOD!"

[YES, AMERICANS SAY THE SAME THING ABOUT THEIR FAVORITE SPORTS TEAMS, COLLEGES, BIRTH STATES, ETC, BUT NOT WITH THE MISTY EYES THAT STATING ONE'S PARTY AFFILIATION ELICITS.
YOU SEE, EACH PARTY HAS A BIT OF A "SAVIOR COMPLEX"...EACH WILL SAVE THE WORLD, IF YOU VOTE FOR THEM, THEY PROMISE.]

IN AMERICA, THE VAST MAJORITY, ABOUT 80-90%, DEPENDING ON THE YEAR, ARE EITHER DEMOCRATS OR REPUBLICANS AND THE NATION IS SO NEARLY EQUALLY DIVIDED IT'S A LITTLE SPOOKY.
.
ANY OTHER PARTY IS SEEN AS A WAY TO "THROW AWAY YOUR VOTE".
ANYONE VOTING A "THIRD-PARTY" IS SEEN BY BOTH DEMOCRATS AND REPUBLICANS AS "CRAZY AND STUPID".

EACH PARTY DUBS ALL OTHER PARTY MEMBERSS AS "UN-AMERICAN".

WELL, IT'S MUCH WORSE THIS YEAR THAN IN TIMES PAST, AND I'VE BEEN WATCHING THIS ALL PLAY OUT FOR SEVEN DECADES NOW....SO, TRUST ME?

"A Pew Research Center report released this year concluded that "Republicans and Democrats are more divided along ideological lines—and partisan antipathy is deeper and more extensive—than at any point in the last two decades."
As anyone who has ever looked through comments on a political blog can attest, this polarization often translates into venomous language, with Republicans and Democrats slinging political insults at each other over the partisan divide.

But there may be a ray of hope: partisans on both sides of the aisle accuse each other of being racists and bigots, demonstrating a consensus that intolerance and discrimination are universally reprehensible.

And while there may not be much common ground between Democrats and Republicans, at least we can all agree on calling each other "idiots"."

AND THOSE ARE THE NICE LABELS.


SO WE SEE TRUMP AS GOP NOMINEE.

DONALD JOHN TRUMP, AGE 70.... LONG SEEN AS AN OVERBEARING CLOWN, LONG SEEN AS BAT GUANO LOCO, AS SOME SAY, AND THEY ARE CORRECT, AND YET HE IS APPARENTLY THE "PEOPLE'S CHOICE".

WHY?

HE IS A BIGOT AND AN ELITIST WITHOUT EQUAL.
THAT'S PERHAPS THE MAIN REASON HE GOT THE NOMINATION.
MOST AMERICANS LIKE TO SEE THEMSELVES AS ELITE, BUT DENY BIGOTRY, WITH A WINK AND A SMILE AND A KNOWING NOD.

AND MAYBE, BUT MAYBE NOT, MOST AMERICANS PREFER TO BE SEEN AS THE "GOOD GUYS", THE "CREAM OF THE CROP", THE VERY TOP LIMB OF THE OLD TREE WHERE HOMO SAPIENS SAPIENS ROOSTS, BEST OF THE BEST, BETTER THAN ALL THE REST, ETC.

IT'S THE "GOOD OLD BOYS" NATION, THE RESULT OF THAT 'MANIFEST DESTINY', THAT GOD-GIVEN RIGHT TO DOMINATE AND CONQUER AND SUBJECT THE REST OF THE WORLD TO AMERICA'S AGENDA, SHIFTING AND CONTORTING AS THAT IS.

"DON'T TREAD ON ME" SAID THE OLD AMERICAN COILED RATTLESNAKE BATTLE FLAG THAT STILL SELLS LIKE HOTCAKES HERE. IT'S A FAVORITE OF THE GOP "TEA PARTY" PEOPLE AND WHAT IS CALLED "RIGHT-WING LIBERTARIANS"

[AS A HISTORICAL ASIDE:
"Benjamin Franklin published an essay in the Pennsylvania Journal under the pseudonym American Guesser in which he suggested that the rattlesnake was a good symbol for the American spirit:

"'I recollected that her eye excelled in brightness, that of any other animal, and that she has no eye-lids—She may therefore be esteemed an emblem of vigilance.—She never begins an attack, nor, when once engaged, ever surrenders: She is therefore an emblem of magnanimity and true courage.—As if anxious to prevent all pretensions of quarreling with her, the weapons with which nature has furnished her, she conceals in the roof of her mouth, so that, to those who are unacquainted with her, she appears to be a most defenseless animal; and even when those weapons are shown and extended for her defense, they appear weak and contemptible; but their wounds however small, are decisive and fatal:—Conscious of this, she never wounds till she has generously given notice, even to her enemy, and cautioned him against the danger of stepping on her.—Was I wrong, Sir, in thinking this a strong picture of the temper and conduct of America?]

YEAH, THAT'S THE AMERICAN TRAIN OF THOUGHT....WE'RE THE SUPER-POWER, AFTER ALL, THE KING OF THE HILL, THE BADDEST DOG IN THE JUNKYARD PACK.

AND TO THAT MINDSET, ENTER DONALD TRUMP.

LET ME BEGIN WITH TRUMP BECAUSE OF ALL THE CANDIDATES, THE GOP CHOICE IS MOST UNFATHOMABLE.

[AND, IN CASE YOU HAVEN'T READ MUCH HERE IN THE TEA ROOM, BE AWARE THAT I AM NOT A MEMBER OF ANY 'PARTY', LOATHE THEM ALL EQUALLY, SEE THEM AS

MERELY A CONTINUATION OF THE CIVIL WAR.]


JUST A SHORT LOOK INTO TRUMP

'S

EYES SHOULD REVEAL TO ANYONE THAT, WELL, NOBODY'S HOME.
TRUMP HAS LEFT THE BUILDING

, SHALL WE SAY?


THERE ARE A FEW THINGS YOU WHO DO NOT LIVE HERE AND YOU WHO DO MAY NOT KNOW ABOUT THE "SUCCESSFUL" TRUMP....

HE MAY HAVE LIED ABOUT HIS WEALTH.


According to public records, Trump received a $302 New York tax rebate in 2013 (THAT IS A PDF LINK) and in two other recent years which is only

given to couples earning less than $500,000 per year

,

who submit as proof their federal tax returns.

THAT'S A FAR CRY FROM THE $362 MILLION TRUMP CLAIMED TO HAVE MADE IN 2014.

An analysis of Trump's business career by The Economist in 2016, concludes that his "...performance [from 1985 to 2016] has been mediocre compared with the stock market and property in New York", noting both his successes and bankruptcies.
Any such analysis is difficult because, as the newspaper observed, "Information about Mr Trump's business is sketchy. He doesn't run a publicly listed firm."


HE'S IN COURT A LOT....FREQUENTLY AS DEFENDANT AND

FOUR TIMES FILING FOR BANKRUPTCY.


Because Trump's businesses used Chapter 11 bankruptcy, they were allowed to operate while negotiations proceeded.
Trump was quoted by Newsweek in 2011 saying, "I do play with the bankruptcy laws—they're very good for me" as a tool for trimming debt.

An analysis by USA Today, published in June 2016, found that over the previous three decades, Trump and his businesses have been involved in 3,500 legal cases in U.S. federal courts and state courts, an unprecedented number for a U.S. presidential candidate.
[SEE "Exclusive: Trump's 3,500 lawsuits unprecedented for a presidential nominee"

]



Of the 3,500 suits, mostly in the casino industry, Trump or one of his companies was the plaintiff in 1,900; defendant in 1,450; and third party, filer of bankruptcy, or other in 150.

In 1988, Trump paid $750,000 to settle the civil penalties in an antitrust lawsuit stemming from stock purchases.

In 2000, Trump was charged with lobbying for government rejection of proposed casinos that would compete with his casinos, and he paid $250,000 to settle resulting fines.

"The Donald" sued the town of Ossining, New York over the property tax valuation on his golf course there, after separately being sued for modifying a drainage system that allegedly damaged a library, public pool, and park facilities.

[TRUMP HAS SUED SEVERAL U.S. TOWNS.]

According to a New York state report, Trump circumvented corporate and personal campaign donation limits in the 1980s by donating money to candidates from 18 of his different business subsidiaries, rather than donating primarily in his own name.

This was one of the times Trump's connection to the Mafia came into question. it was not the first time, nor the last. The Mafia has long been in the casino business.

Trump told investigators he made all contributions on the advice of his lawyers.
He also said the contributions were not to curry favor with business-friendly candidates, but simply to satisfy requests from friends.

[THAT IS NOT THE SONG HE SANG WHEN HE PUBLICLY BOASTED ABOUT BUYING POLITICIANS
. SEE: "For months, the Republican nominee bragged that he had often paid officeholders for favors". ALSO SEE ABC's REPORT ON TRUMP'S BOASTS <HERE>]


TRUMP HAS ALIASES AND HAS USED THEM OFTEN.

Trump used the pseudonym "John Barron" (sometimes "John Baron") and "John Miller", especially throughout the 1980s. The Washington Post said that "John Barron" was a "go-to alias when [Trump] was under scrutiny, in need of a tough front man or otherwise wanting to convey a message without attaching his own name to it".
Barron would be introduced as a spokesperson for Trump.
IS IT A BIT ODD TO CREATE ALTER EGOS AND USE THEM AS TRUMP HAS WHEN DEALING WITH THE AMERICAN PRESS?
HIS FANS DON'T SEEM TO MIND.
TRUMP, LIKE HOWARD HUSHES, IS 'GERMAPHOBIC', ALMOST NEVER SHAKES HANDS.

HE HAD DESIGNS ON PRINCESS DIANA.
Trump was said to have "bombarded" Princess Diana with expensive flowers after her 1996 divorce from Prince Charles, and has said that he would have liked to have courted that "genuine princess".

TRUMP ACCUSED POPE FRANCIS OF BEING A PAWN FOR THE MEXICAN GOVERNMENT SO THAT MEXICO COULD CONTINUE TO RIP OFF THE UNITED STATES.



IS TRUMP'S "CHRISTIANITY" IN QUESTION AS HE SAID THE POPE INSINUATED?
WELL, YES, ACTUALLY AND HERE'S WHY...
Trump told a 2015 South Carolina campaign audience he attends Marble Collegiate Church, where he married his first wife Ivana in 1977.
Marble has said that, though Trump has a longstanding history with the church, he is a Presbyterian and not an active member of Marble.
BUT WAIT, THERE'S MORE.


Trump has said that although he participates in Holy Communion, he has NOT asked God for forgiveness for his sins.

He stated, "I think if I do something wrong, I think, I just try and make it right. I don't bring God into that picture."
WHEN ASKED TO STATE HIS FAVORITE BIBLE VERSE, TRUMP REFUSED.
Declining to name his favorite Bible verse, Trump said "I don't like giving that out to people that you hardly know."

HUH?
WELL, TRUMP'S PROFESSED CHRISTIAN SUPPORTERS SEEM ABLE TO I

GNORE ALL THAT, SO IGNORE IT.



TRUMP HAS BEEN ACCUSED OF SEXUAL ASSAULT ON A MINOR, OF SEXUAL HARASSMENT, ATTEMPTED RAPE, AND OF SPOUSE ABUSE.

The third case against Trump comes via a recent federal lawsuit filed in June 2016 in the State of New York by "Jane Doe."

In the suit, Doe alleges that Trump raped her back in 1994, when she was just 13 years old.

According to legal documents, Doe says she attended parties with Trump and his friend Jeffrey Epstein—a registered sex offender known in the media as the "billionaire pedophile."

Doe, who was trying to become a model, says it was during these parties that Trump initiated sexual contact with her on several occasions and on one occasion allegedly raped her.

The lawsuit also includes a witness statement from a "Tiffany Doe," who says that, in the '90s, she was in charge of recruiting adolescent women to entertain guests at Epstein's parties—and she personally saw the incident occur.
THAT YOUNG LADY IS NOT THE ONLY ACCUSER, BUT WHO'S KEEPING COUNT?


NOT TRUMP'S FANS.
HE MAY HAVE WRANGLED HIS OLDER BROTHER'S INHERITANCE AWAY FROM HIM AND HIS SURVIVORS.
"Trump helped draft will that excluded his brother's children" read the headlines.
TRUMP'S OLDER BROTHER, FRED JR (FREDDY), BORN IN 1905 AND APPARENT HEIR TO THEIR FATHER'S

BUSINESS, DIED FROM ALCOHOLISM IN 1981.
TRUMP'S FATHER DIED IN 1999.
"Fred Sr. left $20 million when he died in 199

9

, but his will specifically excluded Freddy's children, said The Hill.

Freddy Trump's children sued, arguing that Trump and his siblings were responsible for excluding them from the will and arguing that Fred Sr. had dementia and didn't know what he was doing, the Hill said.

Trump has said the suit was settled "amicably" but not before he withheld medical care from his brother's sick child, according to The Daily Mail.

(Fred Sr. freely provided medical coverage to his family through his company for decades.)
According to The New Yorker, Trump "cut off benefits from the family health plan that were paying for the medical care of his nephew's seriously ill young son."
TRUMP UNIVERSITY STILL FACING LAWSUITS.
In 2013 the state of New York filed a $40 million civil suit claiming that Trump University made false claims and defrauded consumers; the lawsuit is ongoing as of 2016.

In addition, two class-action civil lawsuits are pending in federal court relating to Trump University; they name Donald Trump personally as well as his companies.

One of the cases, Low v. Trump, is set for trial on November 28, 2016.

WE'VE BEEN TOLD BY EX-EMPLOYEES AND AN EX-WIFE, BY EX-FRIENDS AND SOME WHO HAVE DEALT WITH THE MAN INSIDE HIS CAMPAIGN CIRCLE THAT TRUMP IS AN ABUSIVE, SELF-CENTERED, EGO-MANIACAL BULLY.

"Ted Cruz has called Trump
a "pathological liar," "utterly amoral," "a narcissist at a level I don't think this country's ever seen," and "a serial philanderer."

Maybe someone should look into those accusations more closely?

HE OBVIOUSLY, ACCORDING TO HIS OWN PUBLIC COMMENTS, SEES MOST OF AMERICA AS "PARASITES" AND 'MORONS', CALLING OTHERS "SCUM" AND "GARBAGE".

IN A PIECE THAT FOCUSED ON
"Trump's epic rant in Iowa last night", US NEWS AND WORLD REPORT WROTE THAT TRUMP CALLED FOR ANYONE IN THE AUDIENCE WITH A KNIFE TO COME ONSTAGE AND TRY TO STAB HIM.
HE THEN RANTED:

"How stupid are the people of Iowa?" he asked. "How stupid are the people of the country to believe this crap?"
WATCH, IF YOU HAVE A VERY STRONG STOMACH, HIS FULL-BLOWN RANT <HERE> BY SCROLLING DOWN JUST A BIT ON THAT PAGE.
HE HAS REPEATEDLY, AND, USUALLY

UNAPOLOGETICALLY

, MADE RACIALLY INSENSITIVE AND DEMEANING REMARKS ABOUT IMMIGRANTS AND CITIZENS ALIKE, HAS MADE DISPARAGING AND OFTEN CRUDE REMARKS ABOUT WOMEN, HAS MANAGED TO ANGER JUST ABOUT EVERY AGE GROUP, EVERY RACE, EVERY GENDER IN AMERICA, HAS INFURIATED THOUSANDS OF HIGH-RANKING REPUBLICANS, EVEN THE TWO FORMER PRESIDENTS NAMED BUSH, THE PAST AND CURRENT SPEAKERS OF THE HOUSE, THE CHAIRMAN O

F THE RNC, AND HUNDREDS OF OTHER MAJOR REPUBLICAN POLITICIANS,

BUT HE IS THE GOP NOMINEE.

THE HAPHAZARD, GENERALIZED, OFTEN UNINTELLIGIBLE WAY HE HANDLES INTERVIEWS AND QUESTIONS FROM THE PRESS OR FROM "TOWN HALL MEETINGS" AND RALLIES, THE MANNER IN WHICH HE CONDUCTED HIMSELF DURING THE GOP DEBATES....I MEAN, PLEASE, JUST WATCH THOSE....THE MAN IS

A LOOSE CANNON AND HE IS SHOOTING HIMSELF IN THE FOOT...WHILE IT IS PLANTED FIRMLY IN HIS PERPETUALLY OVAL-SHAPED MOUTH

.

HE EXAGGERATES SO PROFUSELY, FANTASIZES SO OFTEN (UNLESS ONE WANTS TO CALL THOSE LIES) AND IS SO UNABLE TO ADDRESS SPECIFIC TOPICS THAT ONE MIGHT WONDER IF HE HAS EVER WATCHED VIDEOS OF WHAT HE SAYS, IF HE NEVER ONCE HAS HAD TO SHAKE HIS OWN HEAD (CAREFUL OF THAT HAIR!) AND SAY,"WOW! THAT WAS SO WRONG!"

QUITE RECENTLY, AS I WROTE BEFORE, THOSE AT THE TOP OF THE TRUMP CAMPAIGN TEAM TRIED AN "INTERVENTION", TRIED TO GET HIM TO SEE THE IMPORTANCE OF AT LEAST "LOOKING PRESIDENTIAL", TRIED TO GET HIM TO STOP WITH THE PERSONAL ATTACKS, ASKED HIM AGAIN TO RELEASE HIS TAX RETURNS, ASKED HIM WHAT HE'D DO IF THOSE RETURNS WERE LEAKED BY SOMEONE WHO WANTED TO SEE HIM LOSE THE ELECTION.

WHAT HE TOLD THE MAN WHO ASKED HIM THIS SHOULD TELL US WHAT WE CAN EXPECT IF/WHEN THOSE RETURNS ARE RELEASED....

HE SAID,

"I'D DENY THEY WERE MY RETURNS."
THE DONALD IS GREAT AT DENIAL.

LIKE HILLARY, DONALD IS "FRUMPY".
HE IS NOT THAT "MAN'S MAN" IMAGE THAT MOST AMERICANS SWOON OVER.



TRUMP AND MRS. CLINTON ARE THE OLDEST PRESIDENTIAL CANDIDATES TO RUN FOR THAT OFFICE.


OBVIOUSLY N

EITHER IS

IN GREAT SHAPE OR EVEN IN FAIR SHAPE PHYICALLY.



TRUMP HAS

"LET HIMSELF GO", AS MANY SAY IN THE SOUTH.
HE IS PROOF POSITIVE THAT CLOTHES DO NOT MAKE THE MAN.
NOR DOES BEING WEALTHY.

AND ABOUT THAT WEALTH.... IT WAS HANDED TO HIM, INITIALLY, AND HIS TRIPS TO BANKRUPTCY COURT SHOULD SHOW HOW GRAND A BUSINESSMAN HE REALLY IS.

IT'S TRUE THAT THE TOP TIER REPUBLICANS DO DETEST HIM, WISH HE HAD NEVER BEEN BORN, WOULD RATHER HAVE SATAN AS A CANDIDATE, ETC, BUT THE CONVENTION WAS HELD AND THE DELEGATES CHOSE TRUMP, BECAUSE OF OUR WARPED, TWISTED, LUDICROUS PROCESSES BY WHICH EACH PARTY, EACH STATE, EACH DISTRICT, ETC, CHOOSES WHOM T

HEIR 'DELEGATES' WILL

VOTE FOR ON THE "BIG DAY" AT CONVENTIONS.

I WILL NOT TRY TO EXPLAIN IT TO YOU, MAINLY BECAUSE THERE IS NO VIABLE, LOGICAL, SANE EXPLANATION.
AMERICA IS BECOME A VERY LARGE ASYLUM AND THE MOST AFFLICTED INMATES ARE IN CONTROL.
TRUST ME ON THIS.

CANDIDATE #2...

AS FOR HILLARY CLINTON....WHERE DO WE BEGIN?
THERE IS SO MUCH THAT GOES BACK SO FAR AND IS SO DARK THAT I HONESTLY DREAD THE TELLING OF THE HILLARY RODHAM CLINTON TALE.

ALL OF THOSE 'GHOSTS' THAT HAUNT HER ELECTION MAY BECOME MOOT POINTS BECAUSE I DON'T THINK SHE CAN SURVIVE, PHYSICALLY, UNTIL NOVEMBER.
MRS. CLINTON VERY OBVIOUSLY HAS SERIOUS HEALTH ISSUES.

IT WAS ANNOUNCED JUST HOURS AGO ( ON SEPTEMBER 11) THAT SHE HAS PNEUMONIA, AFTER SHE APPEARED TO FAINT, THEN APPEARED TO

STUMBLE TWICE AND THEN ALMOST

FALL INTO THE LIMO AS SHE WAS RUSHED FROM A MEMORIAL SERVICE FOR 9/11 VICTIMS IN NEW YORK.


SHE HAS CALLED OFF HER PLANNED CAMPAIGN TRIP TO CALIFORNIA.


I TRULY FEAR WE WILL HEAR OF HER DEMISE SOON.


IT'S NOT "CONSPIRACY THEORY", IT'S NOT A LIE THE REPUBLICANS WANT YOU TO BELIEVE, IT'S SIMPLY MEDICAL FACT.

SHE HAS ADMITTED TO MANY OF THE HEALTH ISSUES THE GOP WANTS TO HIGHLIGHT....HYPOTHYROIDISM, DEEP VEIN THROMBOSIS, TRANSVERSE SINUS THROMBOSIS ('BLOOD CLOT' IN THE BRAIN), AND THE NEED FOR THE BLOOD THINNER COUMADIN, WHICH IS ALSO A 'RAT POISON' AND CARRIES SERIOUS SIDE EFFECTS IF USED LONG-TERM.

IF HILLARY CLINTON LIVES, BY SOME MIRACLE, THROUGH THE GENERAL ELECTION, SHE WILL NOT POSSIBLY BE ABLE TO SERVE A FOUR-YEAR TERM.

Clinton's close confidant
Huma Abedin

commented

in an email, "She's often confused," referring to Clinton.
ANYONE WATCHING HER TESTIMON

IES TO CONGRESS, HER CAMPAIGN SPEECHES, HER DEBATE FOOTAGE CAN SEE THE WOMAN IS INDEED OFTEN CONFUSED AND A LITTLE SLOW TO RESPOND MANY TIMES.
ABOUT THAT CONCUSSION AND ENSUING CLOT IN THE BRAIN....
"A transverse sinus thrombosis [blood clot] is a rare condition of a clot forming in the venous sinus cavities surrounding the brain," Kassicieh told Breitbart News, referencing an ABC News report from 2012 that detailed Clinton's head injury and blood clot following a fall. He explained:
These venous sinuses drain blood out of the brain. The [injury] incidence is only about 3 per 1,000,000 adults. The transverse sinus is less commonly affected than the main sagittal venous sinus. The cause of transverse sinus clots is not well understood although trauma and dehydration have been described as risk factors. Mrs. Clinton suffered from both.
"Mrs. Clinton's blood clot formed in a large vein along the side of her head, behind her right ear, between the brain and the skull," The New York Times reported, noting that Clinton also had a blood clot in her leg in 1998.
The concussion supposedly was a result of a fall after fainting in 2012.
That fall also resulted in the blood clot in her brain.
Secretary Clinton fell previous to this in 2011 while boarding a plane to Oman, but did not sustain injury.


Along with her blood thinner, Clinton takes Armour Thyroid, a thyroid hormone replacement, antihistamines, and vitamin B12, the AP reported.
Fox News reported
in May of 2014 that "Bill Clinton said earlier this week there's 'nothing to' the [Hillary] health questions — though at the same time,
he revealed her recovery from the fall (and concussion) took about six months, which is much longer than the State Department had indicated."

The New York Times reported, noting that Clinton also had a blood clot in her leg in 1998.
"Factors predisposing to clots include air travel, dehydration, hormones, immobilization as during surgery, blood abnormalities, cancer,"
Dr. Jane Orient, the executive director of the Association of American Physicians and Surgeons said.

"Concussions can cause long-term damage including cognitive problems, even when standard studies including CT or MRI look normal."

BACK IN APRIL, WE SAW MRS.CLINTON ASSISTED ON BOTH SIDES IN CLIMBING A VERY SHORT FLIGHT OF STEPS, WHEN SH

E

ALMOST FELL AGAIN.

WE SAW HER BREATHLESS AND BEING HELPED TO WALK WHEN SHE TRIED TO PARTICIPATE IN A 'GAY PRIDE' PARADE BACK IN JUNE THIS YEAR. SHE COULDN'T MAKE IT FOR EVEN 4 BLOCKS.

BOTH CLINTONS HAVE A LONG, LONG HISTORY OF POLITICAL AND PERSONAL SCANDALS.
The Clintons have kept reporters busy for decades, with an almost endless string of scandals following them around since Bill Clinton was first elected to public office in 1977 as Arkansas' Attorney General.

Norman Hsu was a prominent Democratic fundraiser in the early 2000s, raising hundreds of thousands of dollars for the party and candidates, as well as contributing to the Clinton Global Initiative, an arm of the Clinton Foundation. During Hillary Clinton's first presidential campaign, Hsu was a so-called bundler, someone who collects campaign contributions from multiple people and delivers the cash to one candidate. But when it was discovered that Hsu was a fugitive, wanted for fraud charges

from

1992, Clinton returned $850,000 in donations that were somehow tied to him.

During her first campaign for the the White House in 2008, Hillary Clinton spoke about a trip abroad as the first lady, describing "landing under sniper fire" at an airport in Bosnia. A week after the comments, her campaign said she "misspoke," and a few days after that, Clinton said she "made a mistake" in her recounting of the events.

SHE DIDN'T "MISSPEAK", SHE LIED.
Within a few months of former President Bill Clinton's first term, his team was rocked by its first ethics scandal: Travelgate. In May 1993, seven employees in the White House Travel Office were fired and the FBI was called in to investigate the department's management and accounting practices.

Clinton's distant cousin

, Billy Dale,

was brought in to handle travel arrangements and an Arkansas-based travel company was initially expected to take over the White House account.
According to a White House report, first lady Hillary Clinton was very interested in the goings-on inside the travel office and knew about the firings two days before they happened.
Dale was indicted on charges of embezzling $88,000 from the office. Jurors took only two hours to acquit him of all charges.
Hillary Clinton refused an interview request from the General Accounting Office about her role in the affair.
The late New York Times columnist Bill Safire concluded after Travelgate that Hillary Clinton was "a congenital liar."


A Government Accountability Office report found that "damage, theft, vandalism and pranks" occurred at the White House in the transition between the Clinton and Bush administrations, to the tune of more than $13,000.
Questions also arose about whether or not items that the Clintons moved from the White House to their new home in Chappaqua, N.Y., were gifts to them personally or were intended to remain at the White House.
The Clintons ultimately returned the items, but Hillary Clinton, at the time a freshman senator, caught flack from her new colleagues for accepting gifts totaling $190,000.
In the late 1970s, Hillary Clinton made close to $100,000 on cattle futures trading based on advice from a personal friend who was, at the time, a top legal adviser to Tyson Foods Inc.
During that time, Tyson was one of the largest employers in Arkansas.
According to a 1994 New York Times article investigating the Clintons' finances, while Bill Clinton was the governor, Tyson did well, receiving, for example, $9 million in government loans and appointments to important state boards.

Whitewater has become shorthand for the string of scandals that have dogged the Clintons since their years in Arkansas. Bill and Hillary Clinton joined their friends Jim and Susan McDougal in purchasing a few hundred acres of land along the White River in the Ozarks, with the long-term plan to turn a profit by sectioning off lots for vacation homes.
The land deal was a failure, and investigations into the labyrinth of business arrangements revealed a string of shady transactions and questionable practices. But the biggest consequence of Whitewater – a fairly dry legal scandal – was that it ultimately led to Kenneth Starr's investigations.

After Bill Clinton left the White House, he kicked off his post-presidency with the Clinton Foundation, a nonprofit with a ballooning list of issue areas, ranging from global health to climate change to women's rights.
But with both Bill and Hillary Clinton's wide-ranging political connections and deep involvement in multiple government sectors, questions of conflicts of interest came up early and often.
When Hillary Clinton became the Secretary of State in 2009, the former president said he would disclose his foundation's donors, among other agreed-upon stipulations. But in spring 2015, a blockbuster book titled "Clinton Cash" investigated donations from foreign entities to the foundation, claiming the State Department (under Hillary Clinton's tenure) doled out favors to the donors.

Former President Bill Clinton handed out many pardons during his time in office, including 140 on his last day in the White House, but few were as controversial as the one he delivered to Marc Rich.
The fugitive fled to Switzerland in the '80s when he learned he would be indicted on 65 criminal counts, including tax evasion, fraud and working with Iran during the hostage crisis.
Rich's pardon was among Clinton's last-day sprint, and came under much scrutiny after it was found that Rich's first wife, Denise, had contributed $450,000 to the foundation for the Clinton Presidential Library and $100,000 to Hillary Clinton's Senate campaign.

While serving as Secretary of State, Hillary Clinton worked off of a private email server at her New York home.
Since her emails were not archived on official, government-run servers, Clinton aides decided which emails to hand over to the State Department – and opted to delete notes they labeled as personal (the FBI reportedly has been able to retrieve the deleted emails).
The FBI is investigating the security of the server, not Clinton herself, especially since classified information had been found in some of the correspondence.

Not only did Secretary of State Hillary Clinton maintain an email server at her Chappaqua home, she also used a personal email account to conduct official business. Clinton never had a traditional "@state.gov" address, and although other government officials have used private accounts in the past, Clinton's sole use of a personal account for work is unprecedented, according to a lawyer who worked at the National Archives and Records Administration. In July, Clinton said she is "confident" she never sent or received classified information on the personal account.

NOW WE KNOW THAT SHE DID, IN FACT, SEND AND RECEIVE CLASSIFIED INFORMATION OVER THIS UNSECURED SERVER.

THE TRUMP TEAM IS BUSY TRYING TO DIG UP ANY 'DIRT' IT CAN FIND ON HILLARY AS SHE HOLDS TRUMP'S UNRELEASED TAX RETURNS OVER HIS HEAD AND THAT ACCUSATION THAT HE RAPED AND/OR

MOLESTED UNDERAGE GIRLS .



TRUMP BEING TRUMP, IT SEEMS THEY MAY HAVE HIT ON THE RUMOR, SUPPORTED BY HEARSAY, THAT HILLARY WAS OR IS BISEXUAL.

There have always been rumors about Hillary Clinton's relationship with the wife of former Congressman Anthony Wiener (D-NY), Huma Abedin.
WHAT AMERICANS SHOULD PERHAPS TAKE INTO CONSIDERATION MORE THAN ANYTHING ELSE WHEN VOTING FOR ONE OF THESE CANDIDATES IS THIS:
WHAT IF EITHER HILLARY GETS INDICTED BY A CONGRESSIONAL MAJORITY'S INCESSANT DIGGING FOR A WAY TO CHARGE HER WITH A FEDERAL CRIME... SAY, FOR EXAMPLE, THOSE EMAILS

?



WHAT IF TRUMP IS INDICTED FOR RAPE OR FOR THAT TRUMP UNIVERSITY THING, OR A DOZEN OTHER "WHAT-IFS" PERTAINING TO THE REAL POSSIBILITY THAT, NO MATTER WHICH GETS "ELECTED", THAT 'WINNER' CAN TURN INTO A LOSER ON HIS OR HER WAY TO A FEDERAL PRISON.... WHAT THEN?



SECONDLY, SINCE BOTH CANDIDATES ARE THE OLDEST TO EVER RUN FOR PREZ, WHAT IF WHOMEVER GETS ELECTED DIES EITHER BEFORE INAUGURATION OR SOON AFTER?






WHAT IF....
WHAT IF BOTH ARE INDICTED, GO TO JAIL, OR DIE

?


WHAT WOULD HAPPEN THEN?

THIS IS, INDEED, A FIRST IN AMERICA.... AND IT SUCKS AS MUCH AS THE CANDIDATES.