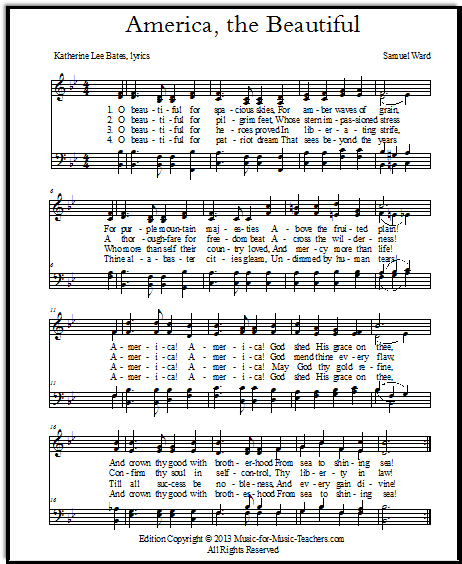 A SONG FOR THE DEAD...FOR SHE WAS BEAUTIFUL....

O, BEAUTIFUL...FOR SPACIOUS SKIES...

FOR AMBER WAVES OF GRAIN....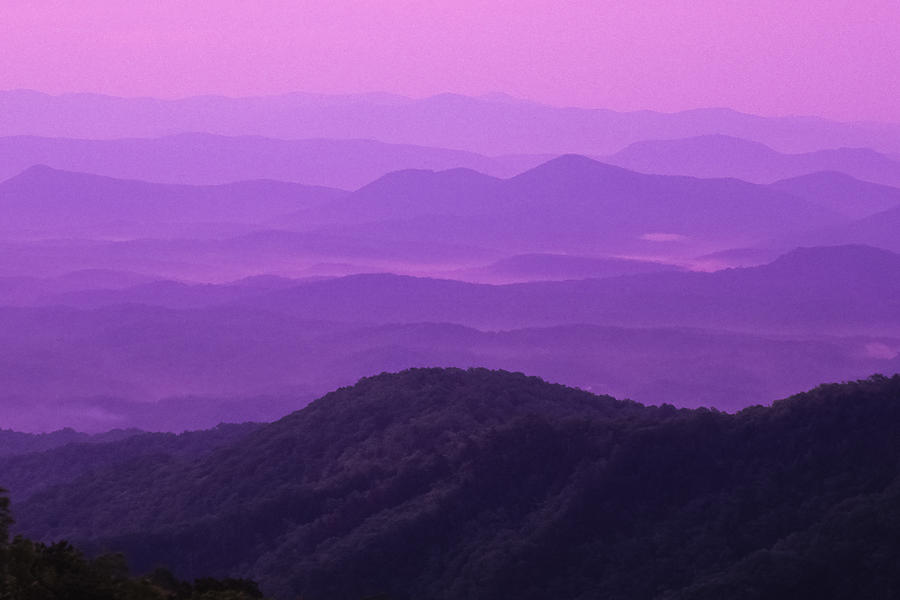 FOR PURPLE MOUNTAIN MAJESTIES....

ABOVE THE FRUITED PLAIN....

SHE IS BEAUTIFUL STILL, EVEN IN DEATH, DESPITE THE RANCID AIR ABOVE HER, THE YELLOW TINGE OF SULFUR DIOXIDE IN HER SKIES, DESPITE THE DEEP GASHES ALL ACROSS HER MAGNIFICENT BODY WHERE SHE WAS GOUGED DEEPER EVERY YEAR TO EXTRACT WHAT WAS NEVER NEEDED 1,000 YEARS AGO.
DESPITE THE FILTH THAT FLOWS IN HER RIVERS, HER SEAS, HER LAKES, THEY STILL GLISTENED IN THE SUN.
THE HINT OF WHAT THEY ONCE WERE, 200 YEARS AGO, WAS STILL THERE.
DESPITE THE UNCOUNTABLE POISONS INJECTED INTO HER SOIL, SHE STILL PRODUCED ENOUGH TO FEED HER MASSES, THOUGH NOT WITH THE LIVING, LIFE-GIVING NUTRIENTS SHE OFFERED THEM 200 YEARS AGO.
IN SPITE OF THE WORST THAT MAN COULD DO, SHE WAS STILL BEAUTIFUL.
SHE DIED TRYING TO CONTINUE TO PROVIDE FOR ALL.
AT EVERY TURN, MAN FOUGHT HER.
SHE WAS RAPED, TIME AND TIME AGAIN, FOR HER "NATURAL RESOURCES", IN THE NAME OF "PROGRESS".
WHAT "PROGRESSED" WAS HER SLOW PHYSICAL DEMISE.
IN HER BEGINNING, AT HER BIRTH, AMERICA WELCOMED ALL, ALL PEOPLE, FROM ALL NATIONS, FOR SHE WAS NO RESPECTER OF PERSONS.
SHE HAD OPENED HER ARMS TO EUROPE'S LOWLIEST, TO THE PRISONERS ENGLAND SENT TO POPULATE HER, AS THEY DID TO AUSTRALIA, TO THOSE WHO CLAIMED TO COME TO HER FOR 'RELIGIOUS FREEDOM', TO THE INDENTURED SERVANTS, TO THOSE WHO FLED UPHEAVAL IN THEIR NATIVE LANDS, UNWILLING TO STAY AND FIGHT FOR FREEDOM THERE.
WHETHER COWARDS, CRIMINALS, THE LOST OR THE WEAK, SHE TOOK THEM IN AND PROMISED TO SAFEGUARD THEM HERE...ALL OF THEM, EVERY ONE.
SHE MUST HAVE WEPT FOR THOSE WHO WERE ALREADY HERE AS THEY PERISHED, THOSE WHO CALLED HER BY DIFFERENT NAMES IN LANGUAGES SHE KNEW SO WELL, LANGUAGES THE NEW IMMIGRANTS COULD NOT LEARN TO SPEAK.
SHE MUST HAVE WEPT AS SHE SAW THE VERY PEOPLE WHO HAD LIVED IN HARMONY WITH HER, LIVED BY HER NATURAL LAWS FOR THOUSANDS UPON THOUSANDS OF YEARS DIE AND RETURN TO HER SOIL.
THEY HAD LOVED HER FIRST, AND LONG, AND HAD CALLED HER 'MOTHER'.
HOW CAN A MOTHER NOT MOURN HER FIRSTBORN'S DEATH?
THOSE SHE WATCHED FALL BEFORE THE NEWCOMERS HAD NEVER IMAGINED THEY OWNED HER, BUT REALIZED THEY WERE OWNED BY HER, DEPENDENT ON HER FOR EVERYTHING THEY NEEDED TO SURVIVE.
THE BONES AND BLOOD OF ALL THEIR ANCESTORS ENRICHED HER SOIL AND SO THEY LOVED THE LAND, HONORED IT.
THEY HAD MANAGED THOUSANDS OF YEARS WITHOUT CONSIDERING SHE COULD BE BOUGHT OR SOLD.
SELL THEIR MOTHER, THE BURIAL GROUNDS OF THEIR BELOVED DEAD/
SUCH A CONCEPT WAS MORE FOREIGN TO THEM THAN THE NEW LANGUAGES.
AND THEN CAME THE GREED OF THE NEW PEOPLE.
AMERICA WAS PUT ON THE AUCTION BLOCK, SOLD FOR THE VERY GOLD AND SILVER THE NEW HUMANS DUG FROM HER BODY.
LIKE ANY CREATURE BOUGHT OR SOLD, SHE BECAME A SLAVE.
AND STILL SHE KEPT PROVIDING.
SHE WATCHED AS MEN CREATED A CONSTITUTION WHICH SEEMED TO OFFER "LIBERTY AND JUSTICE FOR ALL"...BUT DIDN'T...
AND MEN, THE VERY ELITE AMONG THEM, CREATED "POLITICS", WHICH, FROM THE BEGINNING DETERMINED TO DESTROY ALL THAT AMERICA EVER STOOD FOR, ALL SHE EVER SO FREELY GAVE: HOPE, A PROMISE OF FREEDOM, A VAST EXPANSE OF LIFE-GIVING PROVISIONS FOR HER BELOVED INHABITANTS, FOR THOSE SHE LIVED TO SERVE... THOSE WHO CAME SEEKING THE "AMERICAN DREAM".
THEN, SHE MUST HAVE WEPT TERRIBLY AS SHE WATCHED THE WAR WHICH WAS SUPPOSEDLY WAGED TO MAKE "LIBERTY AND JUSTICE FOR ALL" A REALITY, FREEING THE SLAVES, MAKING THEM "EQUAL"....BUT, AGAIN, EVEN AFTER A MILLION MORE HAD PERISHED, NOT ALL WERE EQUAL.
SHE WOULD WAIT A VERY LONG TIME TO SEE EVEN HER FIRSTBORN BE DECLARED "AMERICAN CITIZENS", OR SEE "CIVIL RIGHTS" , AND THOSE CAME ONLY AFTER EVEN MORE DEATHS, AFTER NEW LAWS THAT FORCED THE MAJORITY TO ACCEPT MINORITIES AS EQUALS.... BUT THEY NEVER DID.
THERE NEVER WOULD BE "LIBERTY AND JUSTICE FOR ALL".
THERE WOULD, INSTEAD, BE "CLASSES", AND THE "HIGHER CLASS" WOULD ALWAYS RULE THOSE BENEATH THEM.
IT WAS THE SAME CLASS WHO WOULD EVENTUALLY DESTROY HER.
IT WAS THE CLASS THAT MANY ASPIRED TO 'CLIMB' TO, AND SO THEY AGREED TO BE RULED OVER.
STILL, SHE STOOD BRAVELY, OFFERING WHAT HOPE SHE COULD, EVEN IN HER CHAINS REACHING OUT TO COMFORT, PROVIDE.
MANY STOPPED BELIEVING IN "LIBERTY FOR ALL", BUT SOME STILL BELIEVED IN AMERICA.
MANY CEASED IMAGINING REAL JUSTICE COULD BE HAD IN SUCH A NATION, BUT THEY STILL BELIEVED IN THE NATION HERSELF.
SHE WAS STILL "AMERICA THE BEAUTIFUL" TO ALL OF US WHO TRULY LOVED HER.
IT WAS TO HER WE PLEDGED OUR ALLEGIANCE, TO AMERICA, MOST BEAUTIFUL.
THOUGH THE VILE "ELECTORAL COLLEGE" STRIPPED CITIZENS OF BEING ABLE TO ELECT THEIR CHOICE FOR LEADER OF THE NATION, MANY YET HOPED THEY COULD "TAKE AMERICA BACK", SEE AN END TO THE ELITIST CONCEPT THAT THE AVERAGE VOTER WASN'T SMART ENOUGH TO CAST AN "INFORMED VOTE", THAT THOSE MORE EDUCATED SHOULD DO SO FOR THEM.
THEY WERE WRONG.
THEY WERE WRONG BECAUSE THE VERY ONES THEY "ELECTED" MADE CERTAIN THAT WEALTH ALONE RAN AMERICA, THAT CONGRESS HEARD ONLY THE VOICES OF THOSE WHO COULD BEST FUND THEIR CAMPAIGNS, MAKE THEM RICH, ELEVATE THEIR STATUS IN AMERICA....WHICH HAD BY THEN BECOME INSTEAD
"AMERIKA, INC.".
THE 'LEADERS' "INTERPRETED" AND REINTERPRETED THAT OLD CONSTITUTION UNTIL IT WAS A WORTHLESS DOCUMENT, CRITICIZED AGAIN AND AGAIN BY ALL THREE BRANCHES OF A CORRUPT GOVERNMENT, ALL BOUND AND DETERMINED TO SEE IT SET ASIDE.
WHETHER REPUBLICAN OR DEMOCRAT, ALL TORE THAT CONSTITUTION TO SHREDS TO REARRANGE IT TO FIT PARTY PLATFORMS, THE INTERESTS OF THE 'RULING CLASS', THE DESIRES OF THE 'MASTERS' WHO GAVE BOTH JOBS AND LARGE SUMS OF MONEY TO BUY MORE POLITICIANS.
THE BILL OF RIGHTS, THEY SAID, WAS OBSOLETE, DIDN'T EVEN MEAN WHAT WE AVERAGE CITIZEN IMAGINED THEY MEANT.
THE SECOND "WORLD WAR" SAW THE COMPLETION OF THE BREAKDOWN OF THE AMERICAN FAMILY, SAW THE MOVEMENT OFF THE LAND INTO THE CITIES.
THE LONG, CLOSE BOND OF FAMILIES WAS LOST, THE NATION FRAGMENTED.
AMERICAN WOMEN HAD LEFT HOMES AND CHILDREN TO TAKE UP THE SLACK LEFT BY A NATION AT WAR, FILLING GAPS CREATED WHEN SO MANY MEN WERE SHIPPED TO FOREIGN SOILS, MANY DYING THERE.
AFTER THE LAST "GREAT WAR", AMERICAN WOMEN WERE OFFERED "BIRTH CONTROL", FREEING THEM FROM HAVING CHILDREN, OFFERING THEM, INSTEAD, A MEANS TO HAVE "CAREERS".
MANY AMERICAN CHILDREN, WITH NEITHER PARENT AT HOME ANYMORE TO CORRECT THEM OR TEACH THEM VALUES AND MORALS AND THE THINGS THAT MAKE WISE ADULTS, WERE SUDDENLY REARED, AS IT WERE, BY "DAYCARES" AND BABYSITTERS, OR WORSE, TELEVISION SETS, LEFT MORE OR LESS TO THEIR OWN DEVICES, AND BEGAN TO MAKE TERRIBLE MISTAKES IN CHOICES AND JUDGMENTS.
MOM AND DAD WERE JUST TOO TIRED, TOO BUSY TO KEEP UP WITH WHAT THE KIDDIES WERE INTO.
ENTER THE 1960s.
CHILDREN REBELLED AGAINST PARENTAL AUTHORITY, AGAINST ALL AUTHORITY, AGAINST MORAL VALUES, AGAINST RELIGION, AGAINST EVERYTHING.
I WAS AN OLDER TEENAGER, THEN A YOUNG ADULT IN THE 1960s.
I COULD NOT BELIEVE THE CHANGES I SAW IN MY 'PEERS'.
WE CAN READ THINGS LIKE THIS FROM 2013....
"Thirty years ago, the 'old deal' that held U.S. society together started to unwind, with social cohesion sacrificed to greed.
Was it an inevitable process – or was it engineered by self-interested elites?
Americans were no less greedy, ignorant, selfish and violent [PRIOR to the 1970s] than they are today, and no more generous, fair-minded and idealistic.
But the institutions of American democracy, stronger than the excesses of individuals, were usually able to contain and channel them to more useful ends.
Human nature does not change, but social structures can, and they did.
This deterministic view is undeniable but incomplete.
What it leaves out of the picture is HUMAN CHOICE.
A fuller explanation of the Unwinding takes into account these large historical influences, but also the way they were exploited by US elites –
the leaders of the institutions that have fallen into disrepair.
Once the social contract is shredded, once the deal is off, "only suckers still play by the rules."
AMERICA, MY BEAUTIFUL AMERICA, WOULD DISAGREE.
ONLY THE NOBLE, THE HONORABLE, THE FAIR, THE JUST PLAY BY THE RULES, IF THE RULES APPLY TO ALL EQUALLY, IF THE RULES ARE HONORABLE THEMSELVES.

IT WAS THAT "NEW DEAL" THAT SEALED HER FATE.
IT WAS THE WRESTLING AWAY FROM "WE, THE PEOPLE" AND HANDING FULL CONTROL TO THE CRIMINAL POLITICIANS THAT WOULD FINISH HER OFF, AND IT DIDN'T TAKE LONG.

WITH CREATION OF THE FEDERAL RESERVE AND SOCIAL SECURITY, AMERICANS WERE TRAPPED IN AN UNENDING DOWNWARD SPIRAL OF ETERNAL INDEBTEDNESS, OF DEPENDENCE, WITH NO POSSIBLE ESCAPE.
FREEDOM WOULD NEVER AGAIN HAVE MEANING.
FDR AND THAT CONGRESS CREATED A PERPETUAL CLASS OF SERFS, OF GOVERNMENT DEPENDENTS, MUCH AS THEY HAD MADE CERTAIN BY NEW LAWS THAT THEY THEMSELVES WOULD FOREVER BE THE RULING ELITE.
BY A PROPAGANDA MACHINE THAT HITLER ADMIRED, THOSE WHO CONTROLLED THE MEDIA BEGAN TO TURN CITIZEN AGAINST CITIZEN.

"THIS MESS IS THE FAULT OF TOO MANY IMMIGRANTS, TOO MANY POOR PEOPLE, TOO MANY LAZY BLACKS/INDIANS/WHATEVER, TOO MANY OLD PEOPLE, TOO MANY DISABLED VETERANS, TOO MANY NOT LIKE US!" WAS THE NEW BATTLE CRY.

SURELY, AMERICA THE BEAUTIFUL SHUDDERED TO HEAR THE NEW CHANT.

BUT, AS THE YEARS PASSED, MORE AND MORE TOOK UP THE CRY.

THINGS WERE GOING FROM BAD TO WORSE, NO MATTER WHICH POLITICAL PARTY WAS IN POWER.

MOST REFUSED TO ACKNOWLEDGE THIS, BUT THOSE WHO DID SIMPLY FOUND SOMEONE ELSE TO BLAME.

ONE MINORITY AFTER ANOTHER BORE THE BRUNT OF THE ACCUSATION, "IT'S ALL YOUR FAULT!"

WHEN A NATION DECLINES SO STEEPLY, SO QUICKLY, THE MAJORITY WHO TOLERATE ITS REAL CAUSES ARE TO BLAME.

ONLY A MAJORITY CAN KEEP THINGS THE WAY THEY ARE...OR CHANGE THEM.

A FEW TRIED TO POINT OUT WHAT WAS REALLY WRONG, BUT THE CITIZENS HAD BECOME SHEEP, TOO FEARFUL OF THE WOLVES, THEIR OVERLORDS.
THE POWERFUL GAINED EVEN MORE POWER.
THE SUBSERVIENT BECAME MORE SUBSERVIENT.

WHEN, FINALLY, ENOUGH CITIZENS BECAME AWARE OF WHAT HAD TRANSPIRED, THEIR NATION WAS BARELY ALIVE.

SHE WAS DRAWING HER FINAL BREATHS.

AND EVEN THEN, SEEING HER GASPING, DYING, TOO FEW WERE WILLING TO ACT.
THERE MUST BE ACTION TO CREATE CHANGE.
PEOPLE TALKED, GRIEVED, WORRIED, BUT DID NOT ACT.

INSTEAD OF RACING TO AMERICA'S SIDE AND ADMINISTERING AID TO SAVE HER, THEY ONLY TALKED.
ON SOCIAL MEDIA, THEY "SHARED" THEIR CONTEMPT FOR THEIR RULERS, OR 'TWEETED' MEMES, BUT NO ONE DID WHAT IT WOULD TAKE TO SAVE THEIR AMERICA.
WHY?
BECAUSE POLITICS STILL RULED.

THE DEMOCRATS BLAMED THE REPUBLICANS, THE REPUBLICANS BLAMED THE DEMOCRATS AND EVERYONE ELSE.
IT WAS STILL ABOUT "WINNING", STILL ABOUT 'LEFT' AND 'RIGHT', STILL RED AGAINST BLUE.

AMERICA SURELY SAW HER FATE WAS SEALED.

SURROUNDED BY THE FEW WHO HAD ACTED, WHO HAD DONE ALL THEY COULD DO AGAINST SUCH ODDS, SHE SLIPPED INTO HISTORY.
ACROSS THE GLOBE, OTHER NATIONS WHO HAD HATED HER CELEBRATED.

THOSE WHO HAD LONG SOUGHT TO BRING AMERICA TO HER KNEES SEIZED THE OPPORTUNITY TO OFFER AMERICANS A NEW CHOICE....JOIN THE GLOBAL GOVERNANCE, BECOME ONE WITH THE WORLD, GIVE UP NATIONAL SOVEREIGNTY IN FAVOR OF A ONE-WORLD, ONE PEOPLE WAY OF LIFE.

UNITED, THE NATIONS WILL SURVIVE, THEY WERE TOLD.
ALONE, YOU WILL ONLY FALL INTO OBLIVION.
ANXIOUS FOR THE PROSPECT OF BECOMING PART OF A GLOBAL POWER, AMERICA'S RULERS CAPITULATED....

"YES!", THEY SAID OVER THE LIFELESS BODY OF AMERICA THE BEAUTIFUL, "YES, WE WILL SIGN THE NEW COVENANT! YES, WE WILL DO WHATEVER YOU SAY. TAKE WHAT'S LEFT OF OUR NATION, WE SURRENDER IT FREELY!
JUST KEEP US SOLVENT!"

SEEING THROUGH OUR TEARS FOR OUR DEAD MOTHER, MANY OF US SAW WHAT WE WOULD HAVE NEVER IMAGINED WOULD OCCUR.

OF THEIR OWN FREE WILL, THE MASSES, THE MAJORITY BOWED TO THE NEW MASTERS, AND EVEN THEIR OLD MASTERS BOWED VERY LOW.
AMERICA THE BEAUTIFUL IS DEAD, IS GONE, NEVER TO RISE AGAIN, NEVER TO EXIST ANYMORE, EVER.
THE MAJORITY OF AMERICANS WERE COMPLICIT IN HER MURDER, BUT, SINCE THEY ARE THE MAJORITY, THERE WILL BE NO JUSTICE FOR OUR DEAD MOTHER.

IN ANOTHER GENERATION, FEW, IF ANY, WILL GRIEVE FOR HER.

THEY WILL NEVER HAVE KNOWN HER WHEN THE SONG ABOVE WAS WRITTEN FOR HER, NOR WHEN SHE WAS STILL CLINGING TO HER BEAUTY.

SHE WILL BE, AT BEST, A NAME, A NAME AND NOTHING ELSE.

AMERICA THE MOST BEAUTIFUL IS DEAD AND SHE WILL BEAR NO MORE CHILDREN.
TALK IS CHEAP, CITIZENS OF THE NEW NATION.
TALK NEVER SAVED THE DYING...IT TAKES ACTION.

MY BELOVED AMERICA, MY MOTHER IS DEAD.

MAY ALL WHO WATCHED HER DIE AND ALL WHO DID NOTHING TO SAVE HER BE ETERNALLY DAMNED.
I MEAN THAT MOST SINCERELY.
TO THOSE WHO DIED FOR HER, TO KEEP HER ALIVE, WHO FOUGHT SO LONG, SO HARD, WHO GAVE THEIR VERY LIVES TO SAVE HER, ETERNAL GRATITUDE, ETERNAL THANKS.

WE WHO LIVE ON, WHO LOVED HER AS YOU DID, WILL NEVER, NEVER FORGET YOU, NOR THE BEAUTIFUL ONE YOU FOUGHT AND DIED FOR...AMERICA....

MOTHER!
MOTHER, MY AMERICA, MOST BEAUTIFUL AND FREE, I MISS YOU!

MY HEART BREAKS BECAUSE I KNOW....YOU CANNOT REST IN PEACE.
WE WERE WARNED....FOR OVER 200 YEARS....

AND, DIVIDED, SHE FELL....