YOU MAY WANT TO SHOW YOUR CHILDREN THESE PHOTOS, BECAUSE PHOTOS IS ALL WE MAY HAVE OF THESE SOON.
THESE ARE CONSIDERED THE MOST ENDANGERED SPECIES ON EARTH.
MANY WILL SAY, "SO WHAT? MAN COMES FIRST. IF THEY HAVE TO DIE SO MAN CAN LIVE, SO BE IT. MAN COMES FIRST!"
ODD ISN'T IT, THAT CREATIONISTS DON'T AGREE THAT MAN CAME FIRST, NOR DOES EVOLUTION SUPPORT SUCH A BELIEF.
THE 'FOSSIL RECORD' SHOWS THAT MAN CAME LAST, AND AGREES WITH THE GENESIS REPORT THAT MAN WAS CREATED AFTER ALL OTHER ANIMALS, AND ALL OTHER PLANTS CAME INTO BEING... ONE OF THE FEW INSTANCES THAT SCIENCE AND RELIGION AGREE. MAN'S SUPERIORITY MAY BE ASSUMED, BUT TAKE AWAY ALL OTHER LIFE AND HOW LONG WOULD SUPERIOR MAN CONTINUE TO EXIST?
NOT LONG, MY FRIENDS, NOT LONG AT ALL.
SHOULD SOME 'EXTRATERRESTRIAL' LIFE FORM APPEAR TODAY, ONE WITH ADVANCED TECHNOLOGICAL ABILITY, ONE WHICH COULD 'CALL THE SHOTS' FOR LIFE ON WEE PLANET EARTH, AND SHOULD THAT 'ADVANCED CIVILIZATION' DETERMINE THAT MAN, AS A SPECIES, HAD TO BE ERADICATED, TARGETED FOR EXTERMINATION, 'MOVED OT OF THE WAY' SO THAT THEIR SPECIES COULD THRIVE ON PLANET EARTH, PERHAPS THEN WE MIGHT ALL SEE WHAT BEING RELEGATED TO 'INFERIOR SPECIES' STATUS FEELS LIKE?
IF HUMAN BEINGS STOOD IN THE WAY OF 'PROGRESS' OR THE SURVIVAL OF SOME INCREDIBLE NEW SPECIES FROM THE FAR-REACHES OF SPACE WHO CAME HERE LOOKING FOR A NEW PLACE TO LIVE, THINGS MIGHT SUDDENLY BE PUT IN PROPER PERSPECTIVE FOR THOSE WHO SAY, "WHO CARES?" ABOUT THE EXTINCTION OF THESE MAGNIFICENT SPECIES, YES?
THEN AGAIN, MAYBE NOT EVEN THAT SORT OF THREAT WOULD DRIVE HOME THE HOPE OF 'PRESERVATION OF ALL SPECIES' FOR SOME WHO READ HERE.
IF YOU ARE AMONG THOSE WHO SEE NO VALUE TO THESE LIFE FORMS, IF YOU SEE NO REASON TO CHANGE EVEN ONE SMALL THING WE HUMANS DO IN ORDER TO PRESERVE THEM, THEN LET ME INVITE YOU TO NEVER VISIT THIS PAGE AGAIN.
TOTAL DISREGARD FOR LIFE ON EARTH, ANY AND ALL LIFE ON EARTH, OFFENDS ME TOO MUCH TO IMAGINE ANYONE SO UNCONCERNED WOULD READ A WORD I WRITE.
TO OTHERS, THOSE WHO CARE IN VARYING DEGREES, REMEMBER THAT YOUR PHOTO COULD BE INCLUDED IN THIS GALLERY, IT'S NOT AN IMPOSSIBLE CONCEPT.
TRY, JUST TRY TO IMAGINE IF THESE WERE ALL PHOTOS OF YOUR "FAMILY", YOUR 'SPECIES', YOUR 'GENUS'. TRY THAT.
PRICELESS OR WORTHLESS?
OVER 8,000 SCIENTISTS PARTICIPATED IN THE RESEARCH WHICH LED TO THIS FIRST-OF-ITS-KIND LIST. IT'S A QUESTION ALL HUMANS ANSWER DAILY BY HOW THEY CHOOSE TO SEE OTHER SPECIES ON THIS FRAGILE PLANET. THE 100 SPECIES IDENTIFIED AS THE MOST ENDANGERED EVEN INCLUDED FUNGI.
http://en.wikipedia.org/wiki/The_world%27s_100_most_threatened_species
1~ THE BEAUTIFUL SNOW LEOPARD. THERE ARE LESS THAN 100 OF THESE LEFT.
2~ THE MAGNIFICENT SIBERIAN, OR AMUR, TIGER. THERE ARE LESS THAN 500 REMAINING.
3~THE AMUR OR FAR EASTERN LEOPARD. NOT EVEN FIFTY ARE KNOWN TO BE ALIVE.
4~ PALLA'S CAT, KNOWN AS THE MANUL. WE DON'T KNOW HOW FEW ARE LEFT.
5~THE KOMODO DRAGON. LESS THAN 3000 REMAIN.
6~ THE SUMATRAN RHINOCEROS. LESS THAN 200 REMAIN.
7~~ LOGGERHEAD SEA TURTLES, ONLY SPECIES OF THE CARETTA GENUS.
FEWER RETURN TO THEIR BREEDING GROUNDS EACH YEAR.
8~ SEA OTTERS OF THE PACIFIC. FAILURE TO THRIVE SYNDROME. WORLDWIDE, COUNTING ALL MEMBERS, FEWER THAT 50,000 MAY REMAIN. THEIR NUMBERS HAD ONCE DROPPED TO ONLY 50 INDIVIDUALS, AND ARE NOW DECLINING RAPIDLY AGAIN..
9~ THE WISENT OR EUROPEAN WOOD BISON, LARGEST AND HEAVIEST LAND MAMMAL IN EUROPE AND LAST OF ALL EUROPEAN BISON.
LESS THAN 2000 REMAIN, HALF ARE KEPT IN CAPTIVITY.
10~ THE AFRICAN WILD DOG, OR PAINTED DOG. LESS THAN 5000 MAY REMAIN.
11~ THE FLORIDA PANTHER. LESS THAN 150 REMAIN.
12~ THE CALIFORNIA CONDOR, ONCE FOUND ALL ACROSS NORTH AMERICA. NOW FEWER THAN 350 REMAIN, LESS THAN 200 'IN THE WILD'.
14~ ORANGUTANS. IN THE PAST DECADE ALONE, WILD POPULATIONS WERE REDUCED BY OVER 20,000, AND NOW IN BORNEO AND SUMATRA COMBINED, LESS THAN 40,000 REMAIN. IN ANOTHER 25 YEARS, NONE WILL REMAIN IN THE WILD.
15~ PRZEWALSKI'S HORSE DISAPPEARED FROM ITS ORIGINAL HABITAT IN THE 1960s, AND UNDER 2000 REMAINED IN ZOOS. THE 50 OR SO PRZEWALSKI'S HORSES NOW LIVING IN THE CHINESE AND MONGOLIAN STEPPES ARE DESCENDANTS OF ZOO ANIMALS.
1
6~ THE GRAY WHALE, WHICH SWIMS A RECORD-BREAKING 16,000 MILES EACH YEAR DURING ITS MIGRATION, HAS DWINDLED TO ABOUT 20,000, AND THEIR NUMBERS ARE FALLING QUICKLY.
1
7~ THE
GREVY'S ZEBRA. LESS THAN 2500 REMAIN.
18~ ONLY ABOUT 600-1,700 BORNEAN PEACOCKS AND EVEN FEWER HAINAN PEACOCKS ARE LEFT IN THE WORLD.
19~THE ROTHSCHILD GIRAFFE, A.K.A BARINGO OR UGANDAN GIRAFFE. ABOUT 450 ARE FOUND IN ZOOS AROUND THE WORLD, WITH A VERY FEW LIVING IN PROTECTED SPOTS IN KENYA AND UGANDA.
20~ OAXACA HUMMINGBIRD (pictured below), with around 600-1,700 mature individuals left; AND TWO OTHER SPECIES, THE MANGROVE HUMMINGBIRD, AND THE CHESTNUT-BILLED HUMMINGBIRD, HAVE ONLY ABOUT 600-1700 INDIVIDUALS LEFT.
21~ THE GANGES RIVER DOLPHIN, LESS THAN 1600 LEFT, AND THE INDUS RIVER DOLPHIN, WITH LESS THAN 1000 INDIVIDUALS ALIVE TODAY.
22~ THE SOCCORRO PARAKEET. PERHAPS 250 MATURE ADULTS REMAIN.
23~ THE CROSS RIVER GORILLA. FEWER THAN 300 REMAIN.
24~ THE WILD YAM, SOMETHING MANY OF YOU MAY TAKE FOR VARIOUS HEALTH PROBLEMS. BECAUSE OF ITS ABILITY TO HEAL, THIS PLANT HAS BEEN OVER-HARVESTED AND NOW ONLY 200 INDIVIDUALS REMAIN 'IN THE WILD'.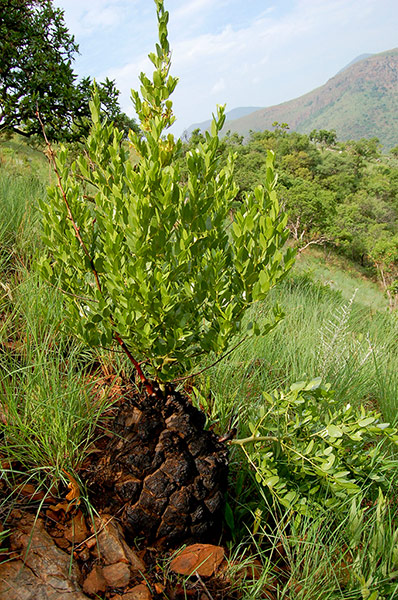 25~
EUPHORBIA TANAENSIS
. ONLY FOUR (4) SPECIMENS OF THIS RARE TREE REMAIN. KENYAN POPULATIONS HAVE BEEN DECIMATED BY LOGGING.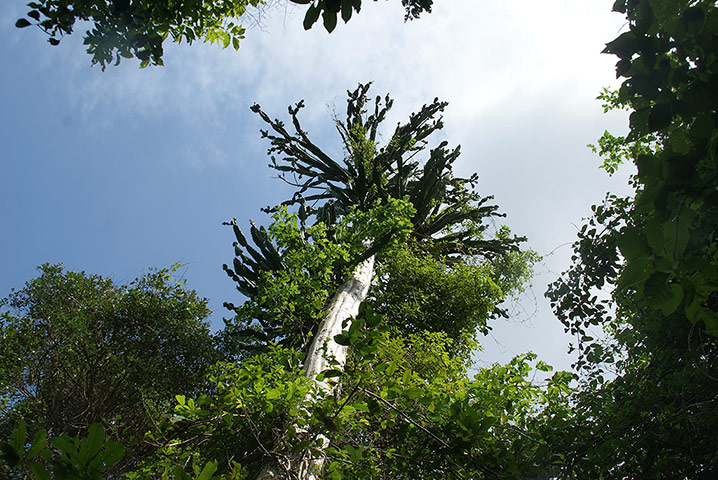 26~ THE VERY BEAUTIFUL CORAL TREE,
THE WONDERFULLY BEAUTIFUL Gigasiphon macrosiphon
30~ VOANIOALA GERARDII, THE FOREST COCONUT. LESS THAN 10 REMAIN.
FAR BACK IN THE 1960s, MANY SCIENTISTS BEGAN TO STUDY THE POSSIBILITY THAT PLANTS COMMUNICATE, THAT PLANTS HAVE EMOTIONS, THAT PLANTS ARE MORE THAN WE THOUGHT THEY WERE. I WAS FORTUNATE TO HAVE BEEN INVOLVED IN A VERY FEW OF THESE STUDIES UNDER THE TUTELAGE OF ONE OF THE MOST INCREDIBLE PROFESSORS I EVER HAD THE HONOR TO STUDY WITH.
I REALIZE THAT FEW, IF ANY, WILL CONSIDER THAT SUCH THINGS AS ARE REVEALED IN THE FOLLOWING VIDEO ARE POSSIBLE. THAT WILL NOT NEGATE THE FINDINGS BY SOME OF THE BEST SCIENTIFIC MINDS AND EXPERIMENTS THAT WERE DONE AND CONTINUE TO BE DONE. FACTS ARE FACTS. WE DON'T HAVE TO UNDERSTAND THINGS TO ACCEPT THE FACT THAT THEY SIMPLY "ARE". WE CAN'T "SEE" OXYGEN, OR THE ELECTRICITY PRODUCED BY OUR OWN HEARTS, BUT WE ACCEPT THEM AS FACT. WE CANNOT "SEE" THE SOLAR WINDS, BUT WE ACCEPT EVEN THAT AS REALITY.
PERHAPS OUR HUMAN EGOS STRIVE TO NEGATE WHAT WE CAN'T COMPREHEND, PERHAPS FEAR OF AN UNKNOWN DRIVES US TO REJECT OR EVEN DESTROY WHAT WE CAN'T UNDERSTAND, BUT HOW MUCH THAT DIMINISHES US AS A COGNIZANT BEING IS OVERWHELMING TO ME.
WE ARE REDUCED BY OUR INABILITY OR UNWILLINGNESS TO FACE THE UNKNOWN, THE AREAS OF LIFE AND LIVING ORGANISMS THAT WE FIND FRIGHTENING, OR SOMEHOW THREATENING TO OUR OVERBLOWN CONCEPT OF OURSELVES AS THE MOST SUPERIOR OF ALL SPECIES. EVEN IF WE ARE THE ABSOLUTE TOP OF THE EVOLUTIONARY LADDER, HOW DOES THAT MAKE IT ALRIGHT TO TREAT THE OTHER SPECIES "BELOW" US LIKE USELESS GARBAGE?
SHOULDN'T OUR STATUS AS THE "TOP RUNG" MAKE IT NECESSARY FOR US TO TAKE RESPONSIBILITY FOR WHAT WE DO, FOR HOW WE AFFECT THE EARTH AND ALL IN IT, WE BEING SUCH CLEVER, INTELLIGENT BEINGS?
AS ONE OLD "AMERICAN INDIAN" PUT IT,
"'When all the trees have been cut down, when all the animals have been hunted, when all the waters are polluted, when all the air is unsafe to breathe, only then will you discover you cannot eat money.'"
NOR CAN YOU BREATHE MONEY, NOR DRINK IT, NOR DOES MONEY LIVE.
THERE IS NO LIFE IN MONEY.
AS 'CHIEF SEATTLE' WISELY STATED:
"'
Humankind has not woven the web of life. We are but one thread within it. Whatever we do to the web, we do to ourselves. All things are bound together. All things connect. We are a part of the earth and it is part of us.'"
AMAZING HOW THE "SAVAGE INDIANS", ONCE CONSIDERED BARELY A SUBSPECIES OF HUMAN BEINGS, KNEW WHAT SO MANY NOW TRY TO IGNORE, WHAT OTHERS HAVE SINCE LEARNED IS TRUE.... ALL LIFE
IS
CONNECTED.
If present trends
continue one half of all species of life on earth will
be extinct in less than 100 years, as a result of
habitat destruction, pollution, invasive species,
and climate change.
AS SPECIES AFTER SPECIES FALL, REMEMBER THE 'DOMINO EFFECT', MY FRIENDS. MAN MAY BE AT THE TOP OF THE FOOD CHAIN, BUT
DOMINOES CAN ALSO FALL UPHILL..
SOURCES FOR FURTHER READING:
~
http://www.cnn.com/2012/09/11/world/eco-100-endangered-species
~
http://www.guardian.co.uk/environment/gallery/2012/sep/11/most-endangered-species-in-pictures
~
http://en.wikipedia.org/wiki/The_world%27s_100_most_threatened_species
~
http://newswatch.nationalgeographic.com/2013/04/05/on-the-brink-of-extinction-a-closer-look-at-endangered-species/
~
http://www.mysterium.com/extinction.html

~http://www.youtube.com/watch?v=zORv8wwiadQ&feature=player_embedded
Just the facts....