From the San Diego Tribune,
Sept. 9, 2015


"22 of the 27 Iraqi Christians the Obama administration has been holding for the past six months at an ICE detention center in Otay Mesa, California, are set to be deported in coming weeks, U.S. Immigration and Customs Enforcement (ICE) announced earlier this week.
An additional seven have already been returned to Europe, where they were living before attempting to enter the United States illegally, said Lauren Mack, a spokeswoman for ICE.
An immigration judge ordered the deportation of the Christians, Mack said.
Another five of the Iraqis have been charged with immigration fraud and remain under U.S. Marshal custody at the Otay prison.

If convicted, they face a penalty of up to five years in custody and a $250,000 fine, according to the U.S. Attorney's office.
Generally, once deportees are given a final removal order by a judge, ICE officials begin making travel arrangements.
If the European nations receiving these Christians decide to send them back to Iraq they will face almost certain death."

FIRST, THE TEA ROOM DOES NOT IN ANY WAY CONDONE NOR SUPPORT ILLEGAL IMMIGRATION.
HAD I BEEN IN CHARGE WHEN THAT MAYFLOWER CROWD SNEAKED ASHORE, THEY WOULD HAVE BEEN SENT BACK TO EUROPE!
DITTO ON ALL SINCE THEN, NO MATTER WHERE THEY CAME FROM.

SECONDLY, SOME OF THEM OBVIOUSLY WERE NOT REAL "EMERGENCIES" SEEKING ASYLUM.
THOSE WHO HAD LIVED IN OTHER NATIONS FOR YEARS SHOULD HAVE STAYED PUT OR MADE VALID, HONEST REQUESTS FOR ENTRY TO THE U.S., NOT CLAIMED THEIR LIVES WERE IN IMMEDIATE DANGER WHEN THEY HAD BEEN ALLOWED INTO OTHER NATIONS.



HOWEVER...IF THIS APPLIES TO CHRISTIAN CHALDEANS THEN IT BLOODY WELL OUGHT TO APPLY TO ALL!
BE HERE COMPLETELY LEGALLY OR GET DEPORTED, RIGHT?
ALL, AS IN ALL MUSLIMS, ALL ASIANS, ALL LATINOS, ALL EUROPEANS, ALL AFRICANS, EVERYONE MUST OBEY THE LAWS OF IMMIGRATION...BUT SUCH WAS NOT, IS NOT NOR WILL BE THE CASE, AND THEREIN LIES THE PROBLEM.

THE CURRENT ADMINISTRATION HAS GRANTED WAY TOO MANY A TYPE OF "AMNESTY" TO REMAIN IN AMERICA, ONCE THEY WERE CAUGHT COMING IN ILLEGALLY, TO DEPORT A SINGLE ONE OF THESE PEOPLE.

IT GALLS THAT CHRISTIANS GET THE BOOT AND OTHERS GET A RED CARPET ROLLED OUT FOR THEM...AS WILL THE EXTRA 10,000 SYRIAN REFUGEES INCOMING BY THE END OF THIS YEAR, AMONG WHOM OUR INTELLIGENCE AGENCIES KNOW EXIST ISIS MEMBERS, OR ISIS SYMPATHIZERS.
BUT THAT HAS NOT STOPPED CURRENT ADMINISTRATION FROM SAYING, "COME ON IN! WELCOME TO AMERICA!"
"
The chairman of the Homeland Security committee, Rep. Michael McCaul (R-TX), asked officials from DHS, FBI and the National Counterterrorism Center (NCTC), "if bringing in Syrian refugees pose a greater risk to Americans?"
Michael
Steinbach
, Assistant Director for the FBI,
responded, "Yes, I'm concerned. We'll have to go take a look at those lists and go through all of those intelligence holdings and be very careful to try and identify connections to foreign terrorist groups."

Last week Rep. McCaul renewed the concern that ISIS wants to use the refugee crisis to sneak into western countries. "The President wants to surge thousands of Syrian refugees into the United States, in spite of consistent intelligence community and federal law enforcement warnings that we do not have the intelligence needed to vet individuals from the conflict zone. We also know that ISIS wants to use refugee routes as cover to sneak operatives into the West," he said in a statement.
Top U.S. counterterrorism officials say they worry a potential terrorist could be hiding among refugees who are looking to come to the United States after escaping the brutal war in Syria.
ISIS, YES, BUT CHRISTIANS, NO?
The 27 Iraqi Christians — also known as Chaldeans — have been detained in Otay for about six months as their immigration cases proceeded, activists and family members told the San Diego Union-Tribune.
The 27 were detained by immigration authorities after they attempted to cross the U.S.-Mexico border through the San Ysidro Port of Entry without documentation several months ago.
Ginger Jacobs, a San Diego attorney who has worked with Iraqi immigrants for more than a decade, said it raises a red flag when asylum seekers are detained for a lengthy period.
It was home to 1.5 million Christians under Saddam Hussein but after the U.S. invaded in 2003, al-Qaeda started bombing churches and kidnapping prominent Christian leaders. The attacks became more fierce after al-Qaeda in Iraq morphed into ISIS and the country has been virtually emptied of its Christian population since then.
Estimates now range from 200,000 to 300,000 Christians remaining in the country, mostly in Baghdad and in Kurdish-controlled areas to the northeast.
Many of Iraq's historic churches, some dating back to the second and third century after Christ, have been destroyed or converted to mosques. Others sit empty.
Thousands of Chaldeans have fled Iraq, escaping fierce persecution at the hands of terrorists fighting for the Islamic State, also known as ISIS. Many of their men who refuse to convert to Islam have been beheaded or otherwise killed while their wives and daughters have been sold into sex slavery. Tens of thousands have been forced out of their homes and live in hiding, afraid to even show up at United Nations' refugee camps, where they often find themselves the victims of further abuse by Muslims.
Lord George Carey, Britain's former archbishop of Canterbury, confirmed in published reports last week what WND had previously reported, that persecuted Christians in Syria and Iraq are fearful of the refugee camps. Rather than seek refuge there, they are hiding in churches and in the homes of other Christians.
The U.S. has large Chaldean Catholic communities in Detroit and San Diego.
Chaldean families have held regular demonstrations in support of the 27 detainees, the majority of whom have family who are U.S. citizens, but on Monday they were told by government officials they'd better not comment on the issue.
Lundon Attisha, spokesman for San Diego's Neighborhood Market Association, told the San Diego Union-Tribune that he and other Chaldean leaders were advised by the attorneys representing the detainees not to comment on the deportation of the Chaldeans.
At the same time the Obama administration is deporting Christians, it has, over the years, allowed in hundreds of Muslim migrants from Africa and the Middle East who crossed the Southern border the same way the Chaldeans did."

THE SAME WAY...AND THEY GOT TO REMAIN HERE?
WHY?
WHAT'S THE BIG DIFFERENCE?

THIS?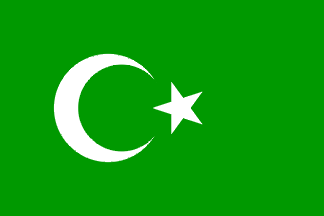 SERIOUSLY, DEPORT ALL 27 CHALDEAN CHRISTIANS FOR THE SAME VIOLATIONS AS THOUSANDS OF OTHERS WHO GOT TO STAY AND CALL AMERICA HOME?
THAT JUST DOESN'T SIT RIGHT.
IT MAKES ONE WONDER...
ARE WE HEADED.....HERE?
IT'S PREFERENTIAL TREATMENT.
IT'S DISCRIMINATION AGAINST WHAT IS PERHAPS THE MOST MALIGNED GROUP IN AMERICA TODAY....CHRISTIANS.
TODAY IN AMERICA, YOU MAY NOT DISPLAY A BIBLE ON YOUR DESK NOR READ ONE OPENLY ON FEDERAL PROPERTY, BUT YOU CAN READ THE QUR'AN ANYWHERE AND DISPLAY IT ANYWHERE, ALL YOU WANT.
GO READ AT THE LINK ABOVE.
MAYBE YOU'LL SEE WHAT I SEE.

AND PEOPLE ASK, "WHAT'S WRONG WITH AMERICA?"

WHAT AMERICA?
WE SEEM TO HAVE LOST A NATION...IN MORE WAYS THAN ONE.