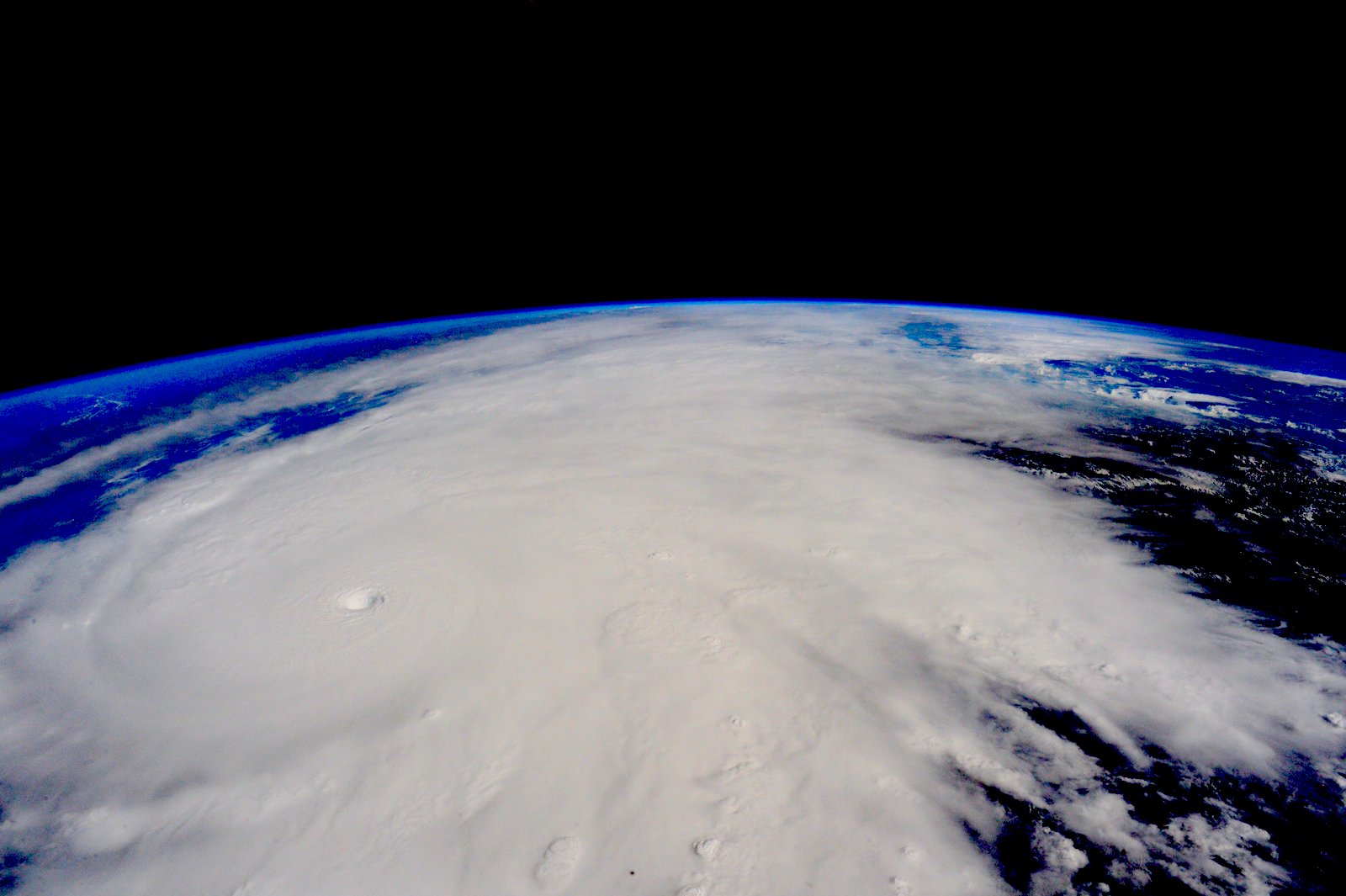 Photo taken from the international Space Station by Scott Kelly.
Very large image
<HERE>
.
X
TRACKING FOR THIS HISTORICALLY STRONG STORM CAN BE SEEN ON A NOAA WEATHER SITE
<HERE>
.
HURRICANE PATRICIA WILL SWEEP ACROSS MEXICO WITH WINDS IN EXCESS OF 200 MPH , WITH
200 MPH SUSTAINED WINDS
, AND IS ALREADY CAUSING FLOODING AS FAR AWAY AS TEXAS IN THE U.S.
THE TEA ROOM HOPES THAT ALL IN ITS PATH ARE AWARE OF THIS ONCOMING POWERFUL STORM AND THAT EVERYONE CAN TAKE NECESSARY MEASURES TO BE SAFE.
THOSE OF YOU WHO MAY HAVE RELATIVES IN THE AFFECTED AREAS CAN STILL MAKE PROVISIONS NOW, TODAY, TO DETERMINE THEIR SAFETY AFTER LANDFALL SOMEHOW BY CONTACTING AGENCIES THAT WILL BE THERE IN THE AFTERMATH.
FIND THE NAME OF THE TOWN OR AREA AND THEN FIND THE CONTACT INFORMATION FOR THEIR EMERGENCY SERVICES CREWS ONLINE.
WHILE PHONE LINES MAY BE DOWN, THE RED CROSS AND OTHER AID ORGANIZATIONS WILL BE ONSITE.
I FOUND THIS ARTIAL LIST OF RESCUE TEAMS ALREADY GOING IN:
International Medical Corps Stands Ready to Assist in Mexico in ...
Thomson Reuters Foundation
BELOW ARE THE AREAS EXPECTED TO BE HARDEST HIT.
Puerto Vallarta is included in this warning.
Some hotels in Puerto Vallarta were evacuated, though others — like the Comfort Inn, where manager Samuel Ruic said windows were being boarded up with tape — were not.
Late Friday morning, the storm was centered 125 miles (75 kilometers) southwest of Manzanillo, Mexico, and 195 miles south of Cabo Corrientes.
The most dire warnings went to those the states of
Jalisco, Colima, Nayarit, Michoacan and Guerrero,
where people were told to get ready by heading to shelters, staying home from school or doing what they could to be safe wherever they are.
Moving at a 10-mph clip, it's forecast to pivot north-northeast later Friday and pick up speed — especially after it makes landfall, when Patricia should both accelerate and "rapidly weaken over the mountains of Mexico."
A hurricane warning, which means hurricane conditions were expected within 24 hours, extends from San Blas to Punta San Telmo. A larger area, from east of Punta San Telmo to Lazaro Cardenas, is under a hurricane watch.
Patricia — the strongest hurricane ever recorded — barreled closer and closer Friday to Mexico's Pacific coast, where residents have been told to brace for its 200-mph sustained winds and torrential rains.
The excessive wind speeds, according to the head of the Mexican agency that includes its national weather service, "makes Patricia the most dangerous storm in history."
In addition to its unprecedented 200-mph (320-kph) sustained winds, Hurricane Patricia now holds the record for lowest pressure in any hurricane on record. With a minimum central pressure of 880 millibars (25.99 inches of mercury) at the 4 a.m. CDT advisory, Patricia broke the record of 882 millibars set by Wilma almost exactly 10 years ago.
At the 1 p.m. CDT advisory the minimum central pressure was lowered to 879 millibars (25.96 inches of mercury).
By STRONGEST EVER RECORDED, CONAGUA director Robert Ramirez de la Parra meant any cyclone ever measured not just in and around Mexico, but anywhere in the world.
Ramirez de la Parra predicted Hurricane Patricia will make landfall somewhere on the coast of Jalisco state — which includes the tourist hotspot of Puerto Vallarta and is also close to Manzanillo and Colima — between 5 and 6 p.m. CT (6 and 7 p.m. ET). But its impact should be felt much sooner, with 100 kph (62 mph) winds lashing the region in the early afternoon.
While its strength could fluctuate, "Patricia is expected to remain an extremely dangerous Category 5 hurricane through landfall," the U.S. National Weather Center said in its 10 a.m. CT advisory.
Already, Patricia is "the strongest hurricane on record in the National Hurricane Center's area of responsibility (AOR) which includes the Atlantic and the eastern North Pacific basins," according to a Friday morning forecast discussion.
The closest contender, at this point, might be Hurricane Camille when it battered the U.S. Gulf Coast in 1969. Regardless, Patricia looks to be more powerful than that storm, as well as stronger than Hurricane Andrew in 1992, Katrina in 2005 and many others.
It's already surpassed them in one way: its central pressure reading — the weight of the air above a system — which is a key measure of any storm's strength.
The early Friday central pressure recording of 880 millibars (the barometric pressure equivalent is 25.98 inches) "is the lowest for any tropical cyclone globally for over 30 years," according to the Met Office, Britain's weather service.
Patricia's intensity is comparable to Typhoon Haiyan, which hit the Philippines in 2013, the World Meteorological Organization tweeted. More than 6,000 people died in Haiyan, due largely to enormous storm surges that rushed through coastal areas. Haiyan had 195-mph sustained winds when it made landfall, while Typhoon Tip was at 190 mph (and had a slightly lower pressure reading of 870 millibars) in 1979.
Whether or not Patricia measures up to those Asian typhoons when it slams Mexico, CNN meteorologist Chad Myers said, "This is the only hurricane that's ever been this powerful."
The National Hurricane Center warned about STORM SURGE AND RIP CURRENTS as well as swells that "are likely to cause life-threatening surf and rip-current conditions."
Rainfall of 8 to 12 inches — and possibly 20 inches in some spots — "could produce life-threatening flash floods and mudslides," according to the U.S. weather agency.
All of that adds up to millions of people, some of them tourists who'd gone to the coast to get away, under threat.
ver 1,780 shelters had been set up and that a 50,000-strong force has been mobilized in Jalisco, Colima and Nayarit alone. In addition, about 4,000 Mexican navy officers have been dispatched to areas expected to bear the brunt of Patricia's wrath.
All flights to and from the airports in Puerto Vallarta and Manzanillo were suspended, and all banks in certain locales shut down at noon, according to Mexico's civil protection agency.
Ramirez de la Parra, the Mexican official, warned people not to get complacent as the storm passes.
"It's the walls of the (hurricane's) eye where you can find the (greatest) wind intensity," he said. "… The heaviest damage is after the hurricane passes. We must wait until (the passage of) the entire body of the hurricane in order to call off the preventive (measures)."
PLEASE BE AWARE THAT THESE AREAS OF HIGH WINDS WILL BE PRESENT MORE STRONGLY AS THE EYE OF THE STORM PASSES OVER MEXICO AND WILL EXTEND INTO THE STATE OF TEXAS.
Only one Category 5 hurricane has ever been known to make landfall on Mexico's Pacific coast. That hurricane followed a path similar to that of Hurricane Patricia and struck near Puerto Vallarta in late October 1959, causing some 1,800 deaths.
MAY ALL ESCAPE SAFELY FROM THIS TERRIBLE STORM!