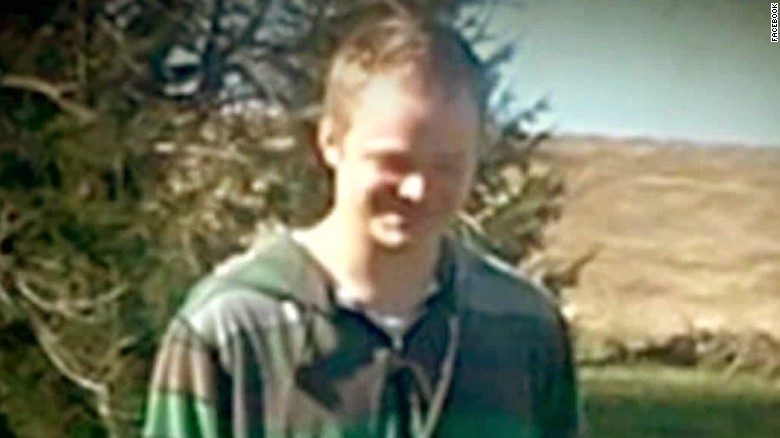 LUCAS LEONARD, AGE 19, WAS BEATEN WITH A CORD AND BY SEVERAL MEMBERS OF A CHURCH IN THE SANCTUARY OF THE "WORD OF LIFE" CHURCH FOR 14 HOURS.

THE BEATING CAUSED WOUNDS ON THE YOUNG MAN SO DEEP THAT
EMERGENCY ROOM STAFF THOUGHT HE HAD BEEN SHOT.



ALSO BEATEN WAS HIS YOUNGER BROTHER CHRISTOPHER WHO SURVIVED THE ASSAULT.

CHRISTOPHER IS 17.

TAKING PART IN THE BEATING WERE BOTH HIS PARENTS, A SISTER AND THREE OTHER 'MEMBERS' OF THE SO-CALLED CHURCH.
BAIL WAS SET QUITE LOW AT ONLY $100,000 AND CHARGED WITH MANSLAUGHTER, NOT MURDER.
Bail for the other four church members was set Wednesday at $50,000 each.
Police Lt. Timothy O'Neill told the Associated Press on Friday that David and Linda Morey had posted their $50,000 bail and been released. Ferguson and Irwin remained in custody also on $50,000 bail.
Christopher Leonard, remains hospitalized in serious condition.
I HAVE BEEN READING ALL I CAN FIND ABOUT THIS NIGHTMARE INCIDENT FOR FIVE DAYS NOW.
WE'RE TOLD NOT TO JUDGE BECAUSE WE CAN ALSO BE JUDGED, BUT I FIND MYSELF WISHING I COULD POST PHOTOS OF THE EXECUTIONS OF ALL WHO TOOK PART IN THIS BEATING, ALL WHO DID THIS "IN THE NAME OF GOD"...WHO HAD NOTHING TO DO WITH ANY OF IT.
"IN THE NAME OF GOD" HAS OFTEN BEEN USED AS AN EXCUSE TO COMMIT MURDER.
WE SEE IT HAPPEN AGAIN AND AGAIN IN ALL RELIGIONS THAT CLAIM ANY 'GOD' AND THEN PROMOTES FANATICISM, RADICALISM, EXTREMISM.
FANATICISM IS NOT GODLINESS.
MURDER IS NOT PART OF A CHURCH SERVICE OR DOCTRINE IN ANY JUDEO-CHRISTIAN INSTITUTION.
THE WORD "CHURCH" IS USED QUITE LOOSELY HERE IN THE WEST.
WE ATTACH THAT TERM TO VERY UNHOLY SECTS AND GATHERINGS OF "FOLLOWERS".
CHURCH, HERE, IS NOTHING THAT RESEMBLES THE CHURCH ESTABLISHED IN THE FIRST CENTURY B.C.
AS I HAVE WRITTEN BEFORE, NONE OF YOU READING HERE ARE EVER LIKELY TO MEET A CHRISTIAN
WHO IS A MIRROR OF CHRIST, THE CHURCH'S FOUNDER,
YOU WON'T BE ABLE TO SEE AN INDIVIDUAL WHO CAN SHOW YOU WHAT THE ONE THEY BASE THEIR CHURCH'S FOUNDING ON WAS REALLY LIKE.
INSTEAD, YOU WILL FIND CONDEMNATION, HYPOCRISY, AND FAKERY.
"CHURCHES" LIKE THIS ONE AND OTHERS LIKE WESTBORO BAPTIST "CHURCH" ARE POLAR OPPOSITES OF THE ORIGINAL INTENTION OF THE ONE THEY CALL THEMSELVES AFTER.
SUCH IS SIMPLY NOT THE REALITY OF TRUE CHRISTIANITY.
A SIMPLE BUT THOROUGH READING OF WHAT IS CALLED "THE NEW TESTAMENT" SHOULD DEMONSTRATE FOR ANY READER HOW UNLIKE THE ORIGINAL 'CHRISTIAN TEACHINGS' SUCH CHURCHES AS WESTBORO AND THIS ONE ARE.
THIS FACT ALONE MAY BE THE TRUE REASON "CHRISTIANITY" IS UNDER SUCH ATTACK IN THE WORLD TODAY.

ALMOST EVERYONE CAN SPOT A FAKE.
Associated Press
Oct. 14, 2015
Police said spiritual "counseling" at the Word of Life church in upstate New York turned into an hours-long attack Sunday night in which Lucas Leonard, 19, and his 17-year-old brother, Christopher, were pummeled with fists and kicked. They suffered injuries to the abdomen, genitals, back and thighs.
Eventually, Lucas stopped breathing and relatives took him early Monday to a hospital, where he died, police said. Authorities went to the church and found his younger brother, who was hospitalized in serious condition.
"Both brothers were subjected to physical punishment over the course of several hours, in hopes that each would confess to prior sins and ask for forgiveness," Police Chief Michael Inserra said.
He said investigators have not determined what the supposed sins were.
The brothers' parents, Bruce and Deborah Leonard, were charged with manslaughter in Lucas' death. Four other adults were charged with assault in the younger brother's beating, including Sarah Ferguson, 33, the victims' sister.
The beatings took place at a red-brick former elementary school that serves as both a church and a home for several members of the congregation, including one of the suspects. The church has existed for as many as 30 years in New Hartford, a once-thriving mill town of 22,000 people about 50 miles from Syracuse.
"I'm really afraid. In my heart I don't think this is the first incident," said Eva Monaghan, who lives around the corner. "Over all the years, I can't imagine this is the first thing. Maybe nothing as bad. Around town, it's considered a cult."
In the past,
police told the Wall Street Journal
, the church was so secluded that when a fire broke out several years ago, members tried to turn away firefighters and opted to beat the blaze themselves.
The police chief, however, said he had no indication Word of Life was anything but a church and a home.
Tara Litz, who used to live next door to the church, said: "I never really had any ill problems with them, but I did see a lot of sketchy things regarding stuff in my backyard, weird hours of the night, weird chanting, humming."
All the suspects pleaded not guilty. Lawyers for the parents and the sister had no comment.
Seven children, four of them Ferguson's, were turned over to child welfare authorities.
Police said more arrests are expected as the investigation continues.
"We're not alleging that they intended to kill their son," Inserra said of the parents, but "they were attempting to seriously hurt their son, and he died as a result."
After Lucas was brought to the hospital, police suspected Christopher had been hurt, too, but his relatives wouldn't tell officers where he was, the chief said. After searching for hours, police found him on the church's second floor.
The Leonards live in Clayville, a village of 350 people, in a two-story, wood-frame duplex. The sister lives in the attic with her own children, a neighbor said.
A witness at a probable cause hearing told a judge the counseling session lasted 14 hours,
beginning Sunday night and ending Monday morning.
Daniel Irwin, who lives in the church, said the session ended when people thought Lucas had died.
[WHY DIDN'T IRWIN CALL 911?
WHY DIDN'T HE INTERVENE IN SOME WAY BEFORE THE BROTHERS WERE SO SEVERELY BEATEN?
SHOULDN'T HE ALSO FACE CRIMINAL CHARGES?]

Inserra said doctors took an injury to Lucas' groin area to be "a gunshot wound, an entry wound."
State Police Sgt. Todd Grant said Bruce Leonard made admissions about what happened to his son and agreed to write a statement. The interrogation was videotaped.
[THIS "FATHER" HAS STATED THAT HIS SONS WERE BEATEN FOR "TOUCHING OTHER CHILDREN", BUT A FULL POLICE INVESTIGATION INTO THAT ALLEGATIONS HAS, SO FAR,
PROVEN THAT NO SEXUAL MOLESTATION OF ANY TYPE HAS BEEN UNCOVERED AMONG THE CHURCH'S CHILDREN
AND THAT THE REAL REASON FOR THE BEATINGS WAS THAT THE BOYS WANTED TO LEAVE THE CHURCH.]
At no point did Bruce Leonard ask about his son,
Daniel Irwin
says.
Later, the sergeant said, Deborah Leonard said she had struck Lucas with a cord.
When Grant removed a cord from the back of a computer and asked her to demonstrate how she hit him, the investigator said, Deborah Leonard struck a table violently.
THE YOUNG MAN IS DEAD.
THERE IS NO GOING BACK FOR THOSE WHO BRUTALLY BEAT HIM TO DEATH.
OBVIOUSLY, THE FATHER SHOWS NO REMORSE AND THE MOTHER OFFERS EXCUSES FOR HER PART IN THE BEATING.

WHATEVER THEIR PUNISHMENT MAY BE, IT WILL NOT RESTORE THIS YOUNG MAN HIS LIFE.
WHATEVER "SIN" HE AND HIS BROTHER STOOD ACCUSED OF WAS, TO THIS SECT, A KILLING OFFENCE, OR SO IT SEEMS.
IT IS ALSO OBVIOUS THAT ANYONE WANTING OUT OF THIS "CHURCH" CAN EXPECT THE SAME TYPE OF "COUNSELING" , THE SAME KIND OF BEATING, AND MAYBE THE SAME TYPE OF DEATH.
I AM ADMITTEDLY ANGRY AT THE SHOW OF CALLOUSNESS BY ANY IN THAT CHURCH WHEN THIS BEATING WAS TAKING PLACE.
AT ANY TIME SOMEONE MIGHT HAVE INTERVENED TO SAVE THIS YOUNG MAN AND HIS BROTHER SUCH HORRIBLE WOUNDS, SUCH A PAINFUL DEATH.
ALL ACROSS THE NATION AND THE WORLD, A SIMPLE INTERVENTION CAN SAVE A CHILD'S LIFE, YET FEW HAVE THE COURAGE OR THE DEDICATION TO PROTECTING CHILDREN TO STEP IN AND STOP SUCH AS THIS.

IT IS A MORAL RESPONSIBILITY TO PROTECT OUR YOUNG.
WE MUST.
WITHOUT US STEPPING UP AND STEPPING INTO SUCH INSANE SITUATIONS, MORE WILL DIE.
IS THAT ACCEPTABLE?
HOW CAN THAT BE ACCEPTABLE?